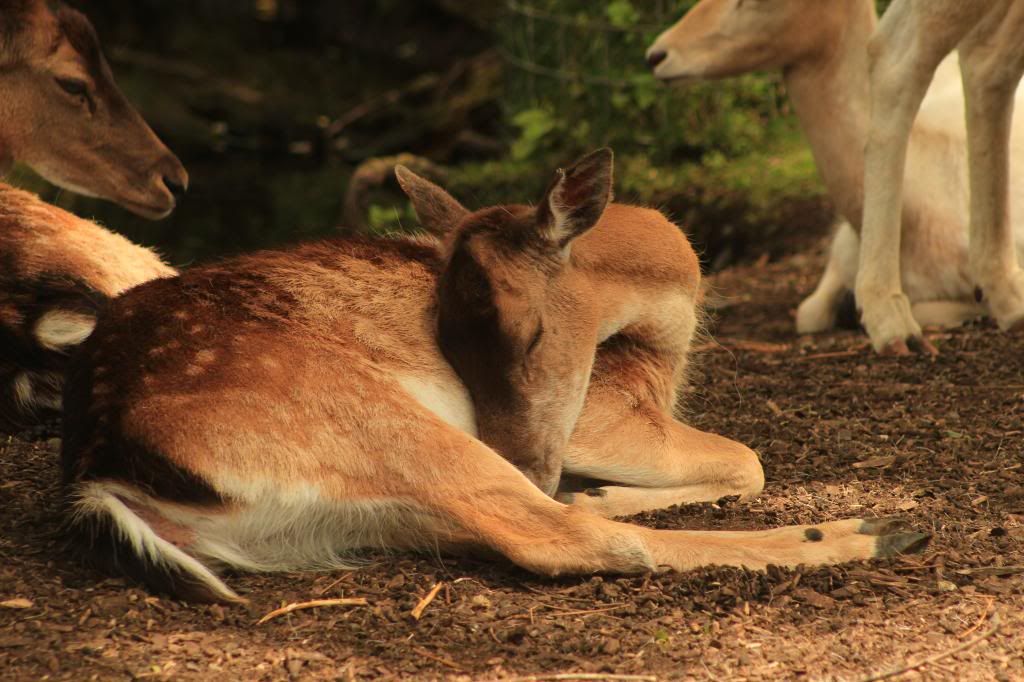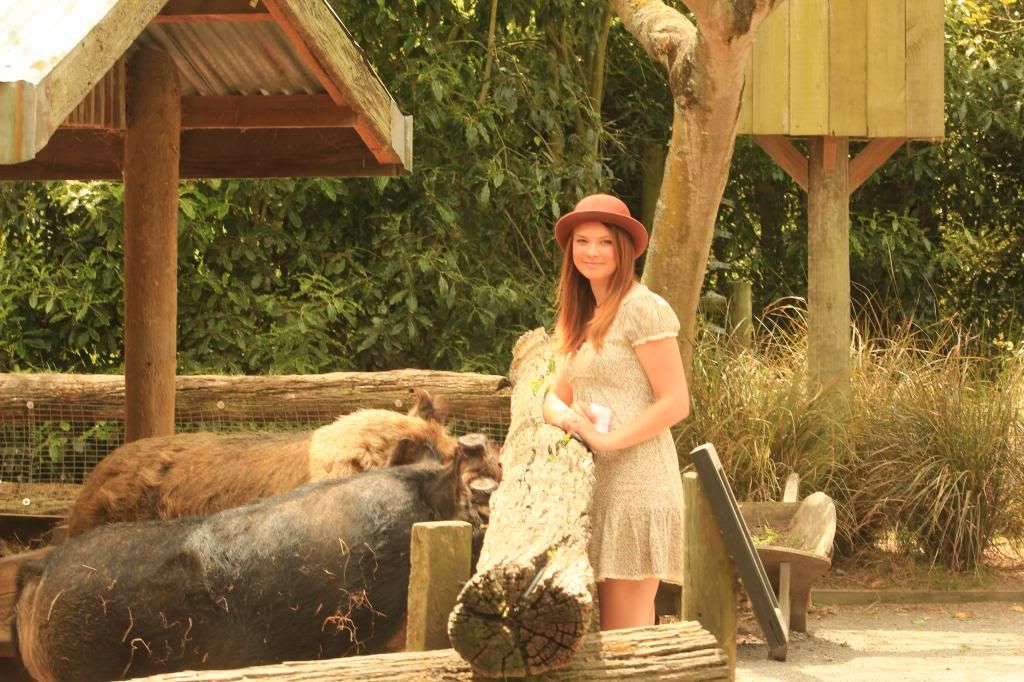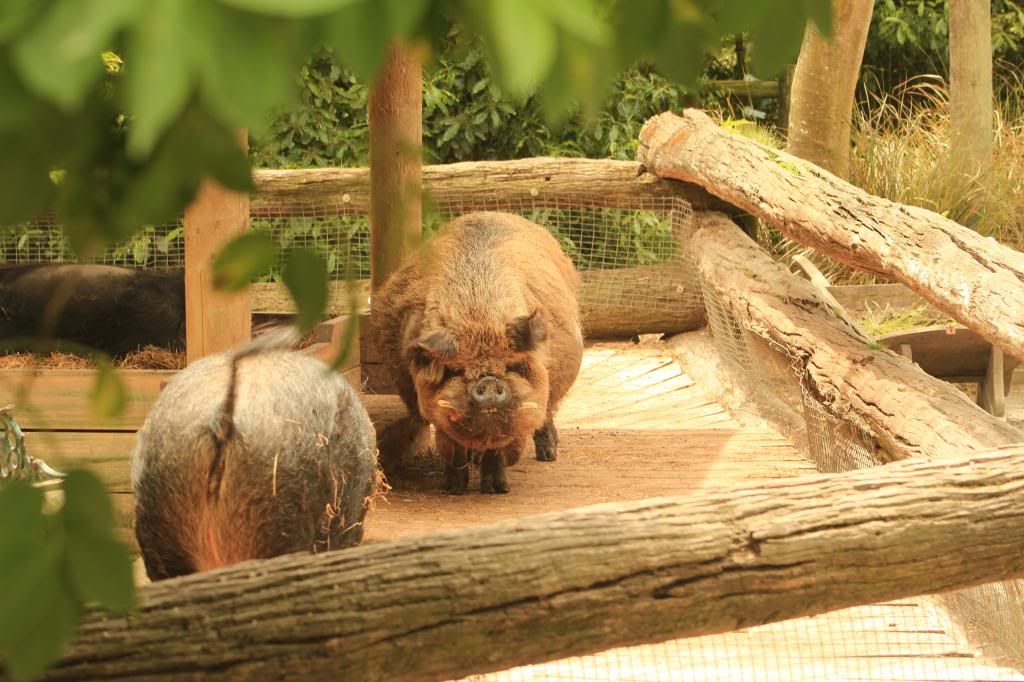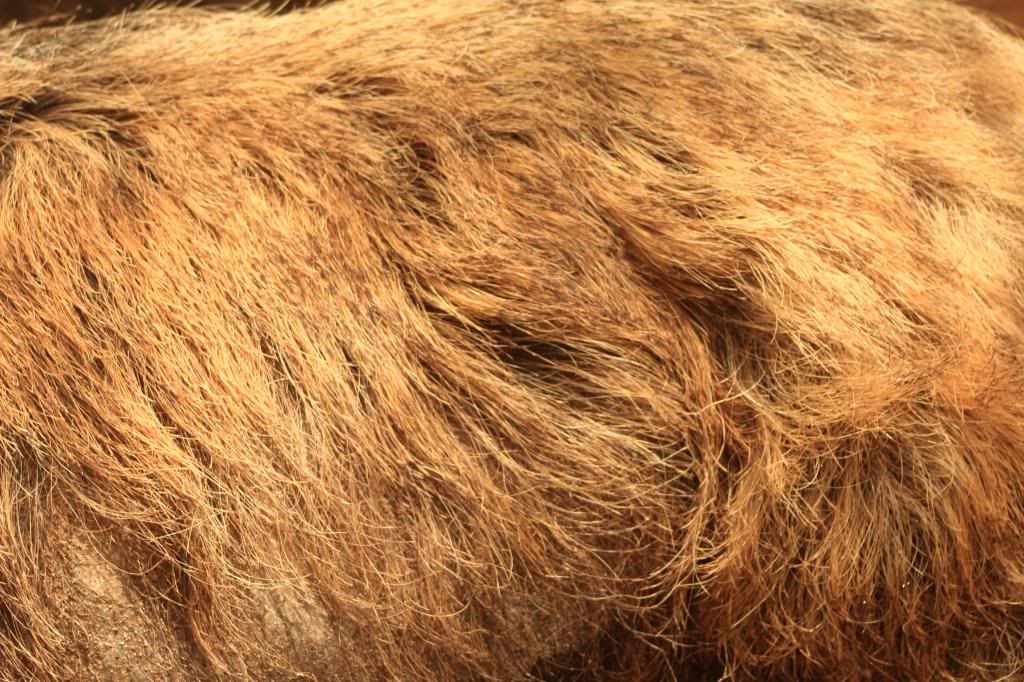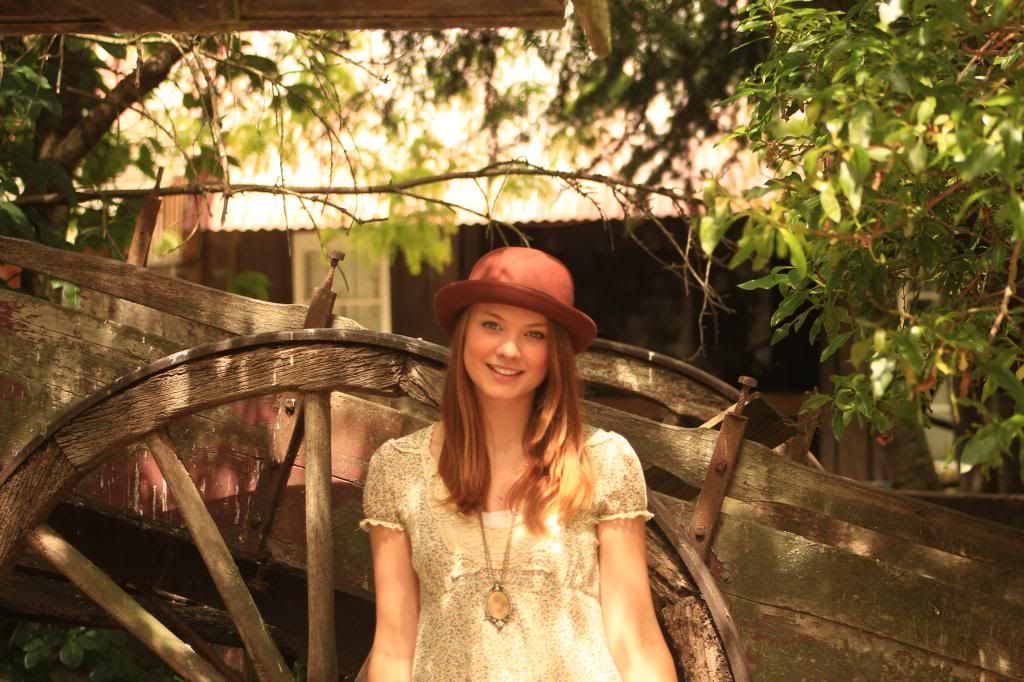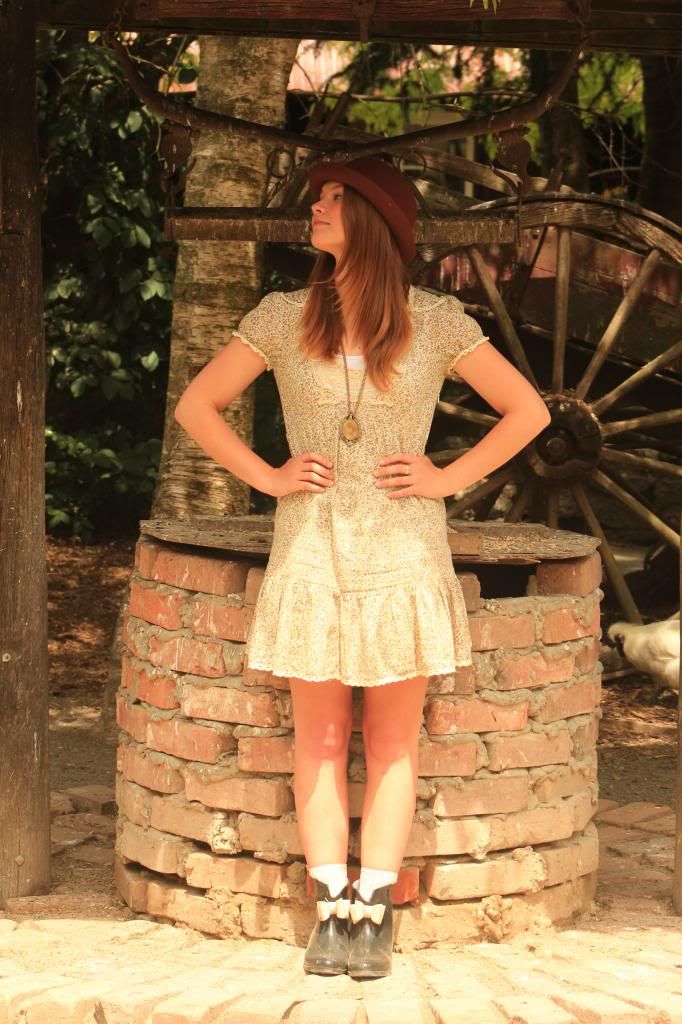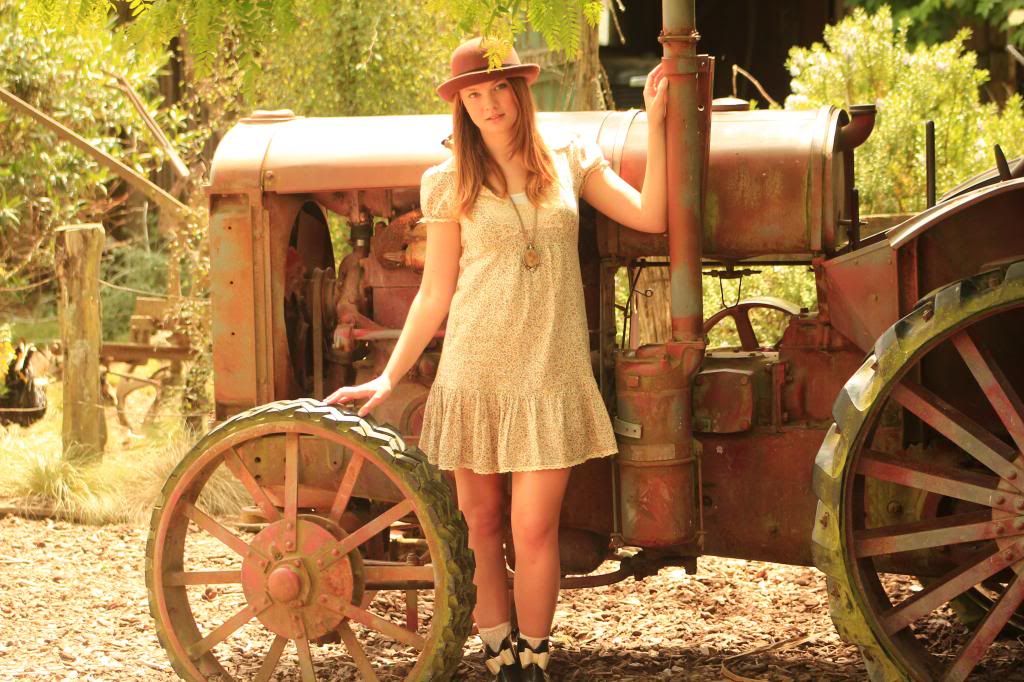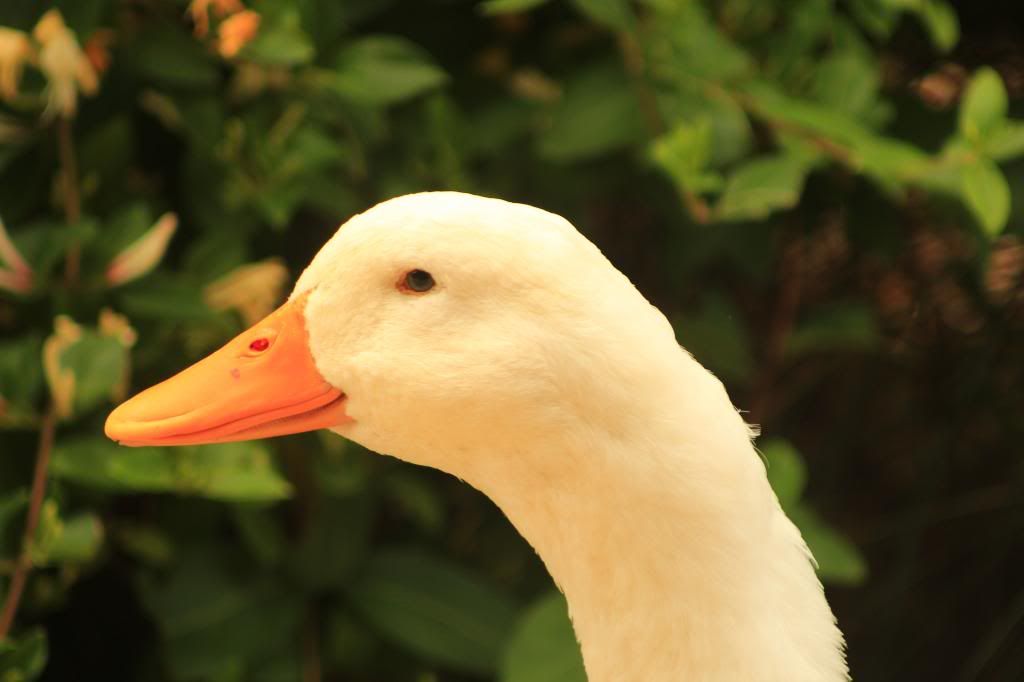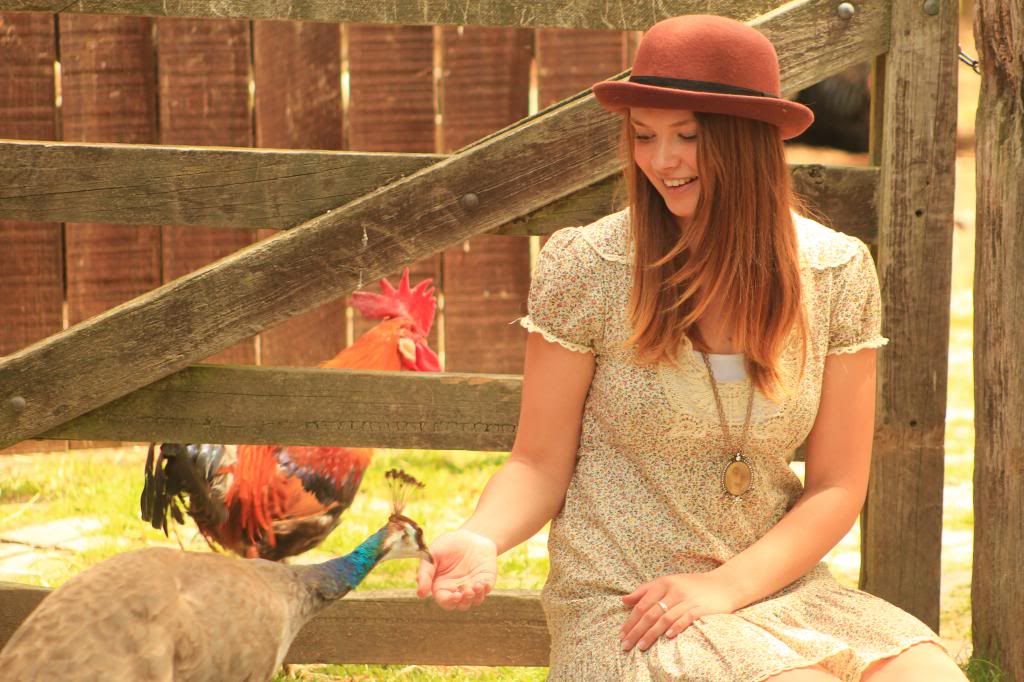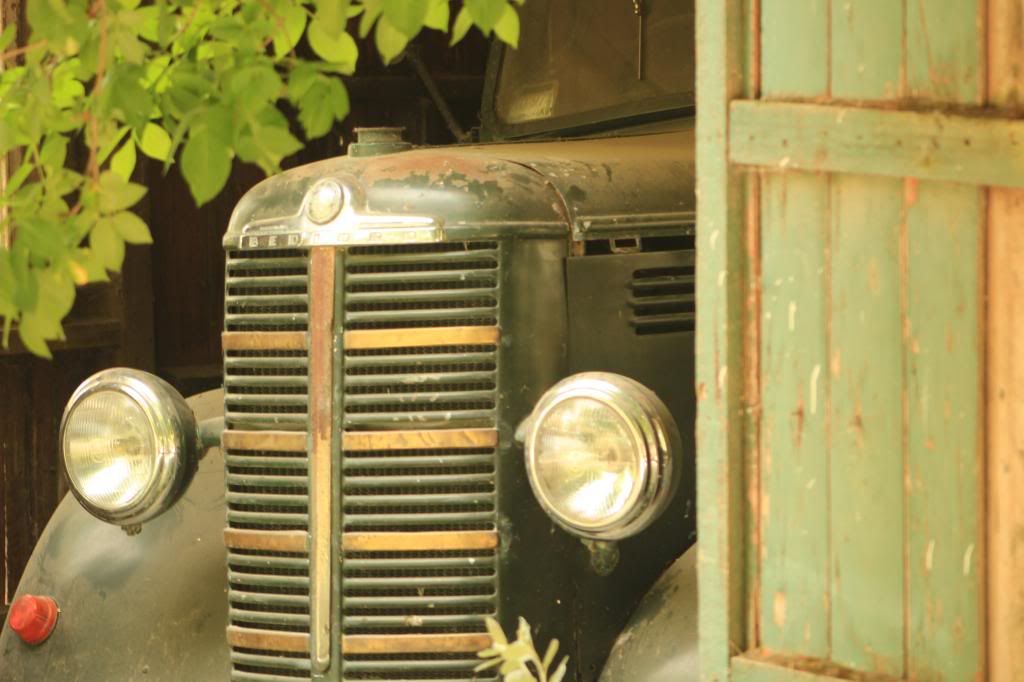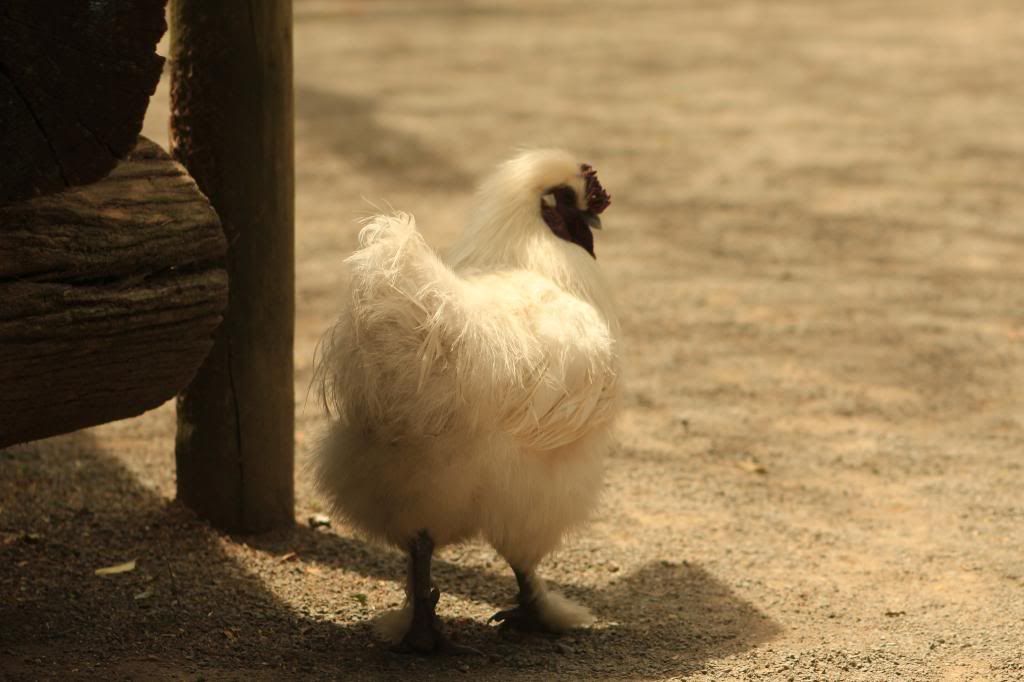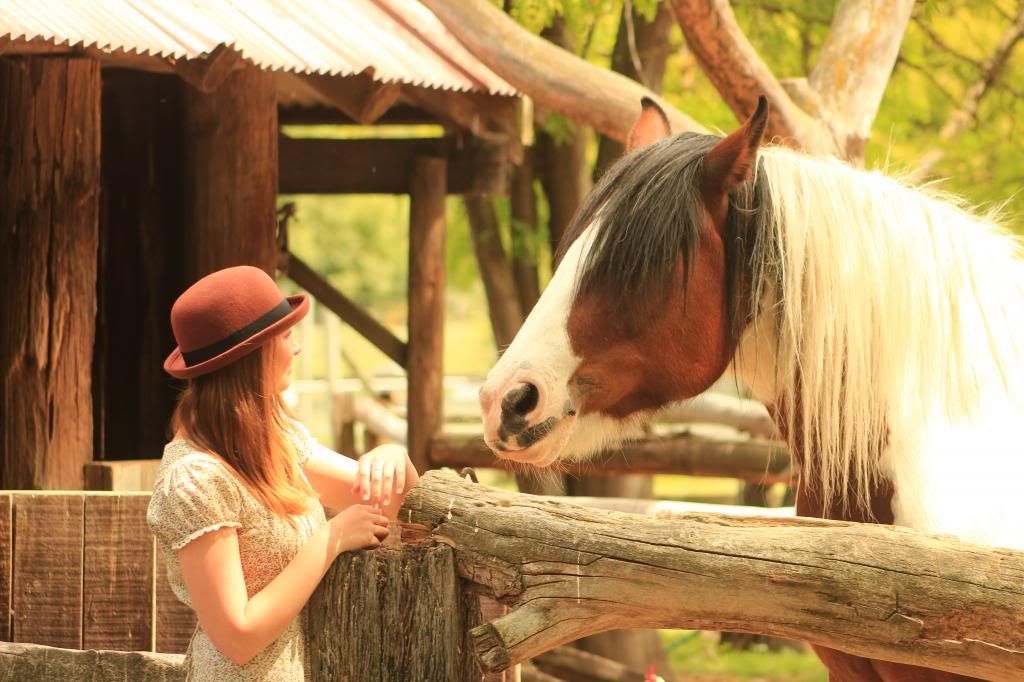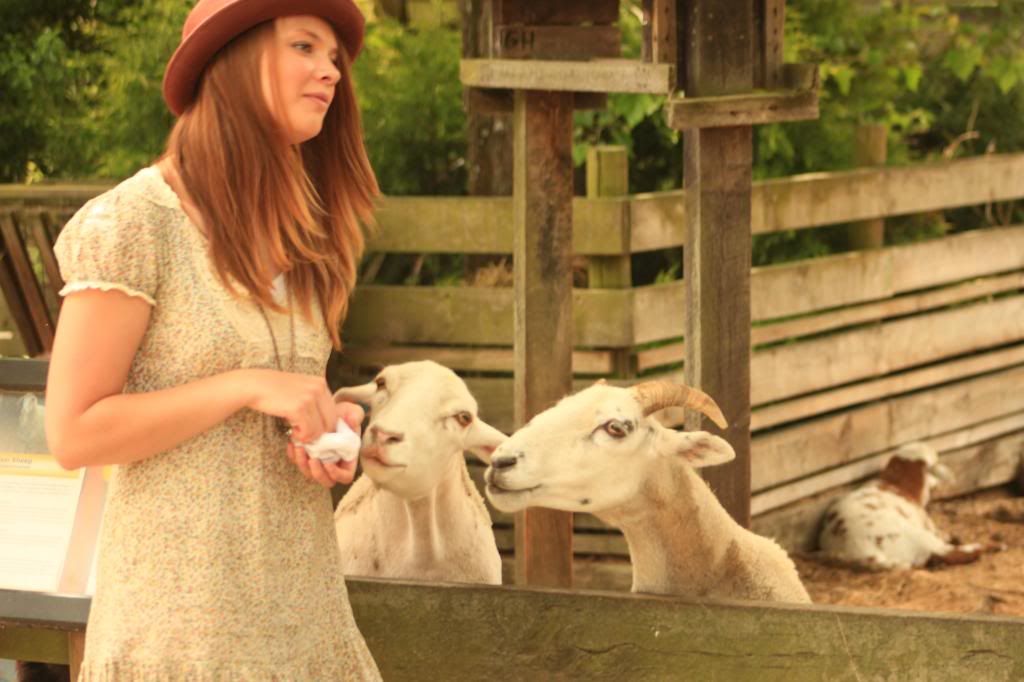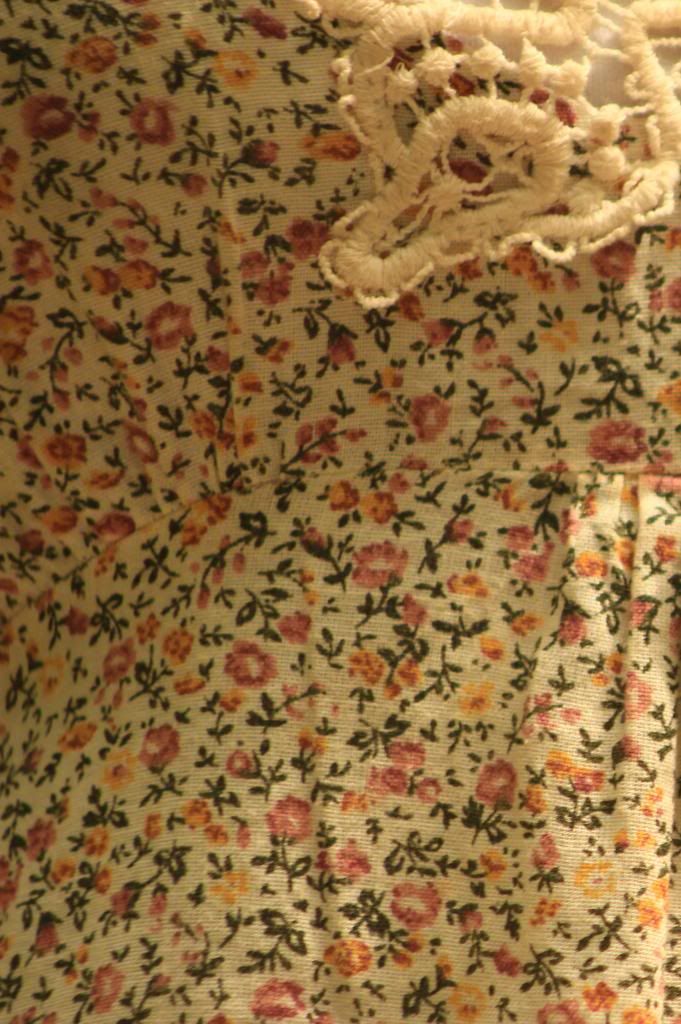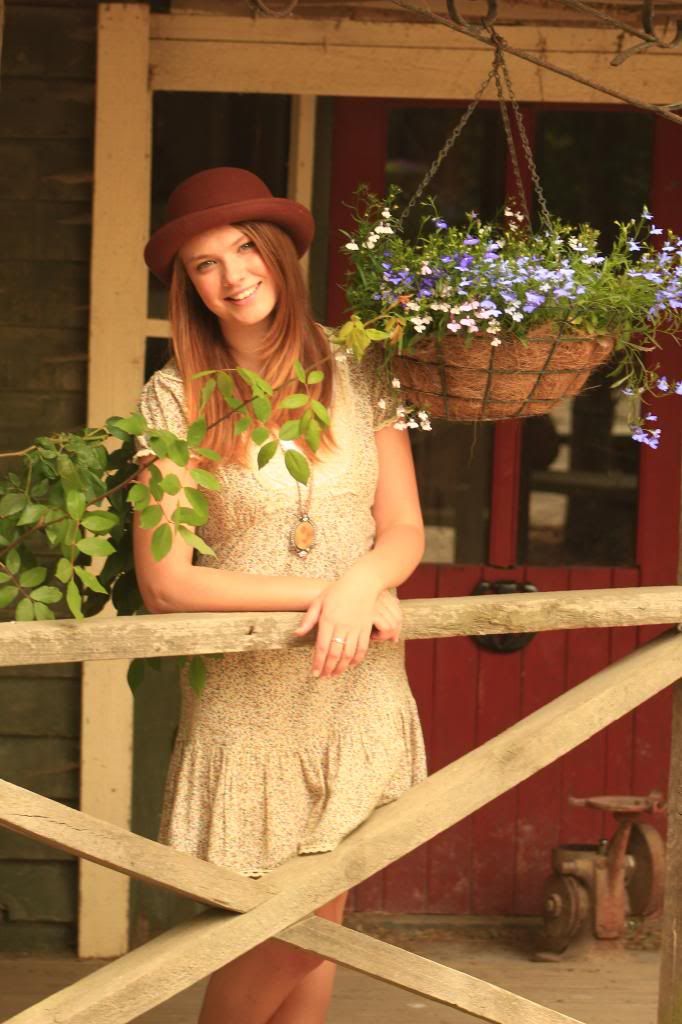 hat-
similar here
| dress- vintage | socks- glassons | necklace- diva | jelly wellies-
onceit
Making the most of the beautiful Canterbury weather, yesterday my brother and I went on a little day excursion to
Willowbank wildlife reserve
. One of my favorite parts of Willowbank is the farm yard, so it seemed appropriate to shoot some fun filled outfit photo's there! I absolutely adore Pigs, especially fat Kune Kune's, hence the multiple photo's of Pigs.
Cliff also had a go at taking my pictures, as my "photographer" is on leave. Such a good little brother! I'm sure he got his kicks out of watching all of the animals slobbering all over me, which he definitely did catch on camera!...I might, just
might
put them up on the
facebook page
!
I love this dress! Andrew's lovely mum found it for me in a little vintage clothes shop in Greytown in the Wairarapa, and couldn't resist bringing it home! I love how country chic I feel when I'm wearing it! The hat was a lucky find last week at a Cotton On outlet store, for $2.50! I seem to have such luck finding ridiculously cheep hats! My Vivienne Westwood Bowknot Jelly Wellies (what a mothful! haha) are absolutely my
favourite
footwear purchase this year
.
I had been on the hunt for so long for gumboots that I could actually pair with pretty dresses...sounds impossible right? until I found my jelly wellies! (I found
these
similar boots that I would love in my Christmas stocking! hehe) I do an awful lot of wandering through mud and puddles in pretty outfits, so these were just too fitting!
I really enjoy myself any time I get to be around animals! I didn't grow up on a farm like many of my other friends, so going to feed boring old farm animals excites me as if I were 3 years old again!, Which I am just fine with! Are any of you like that too?!