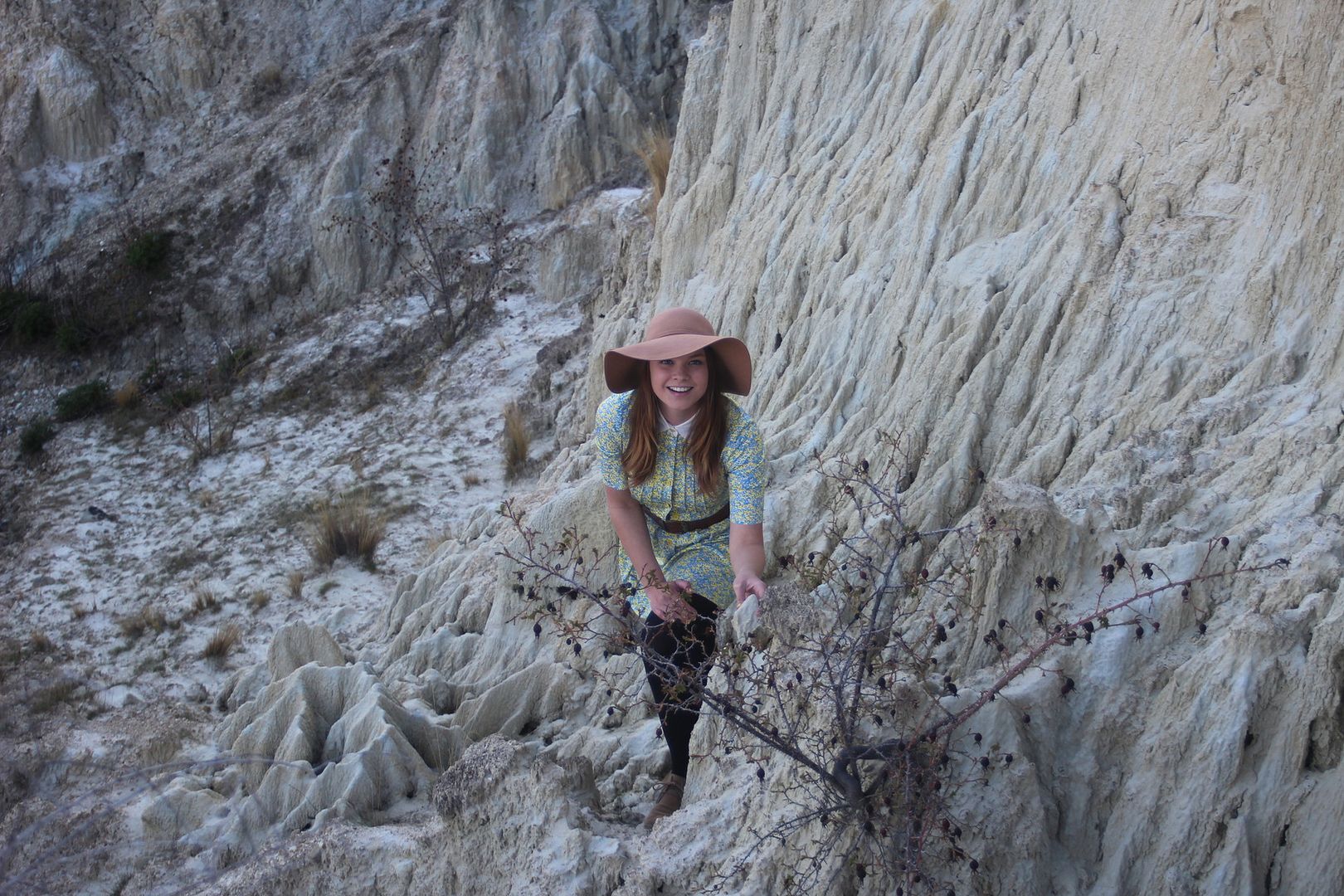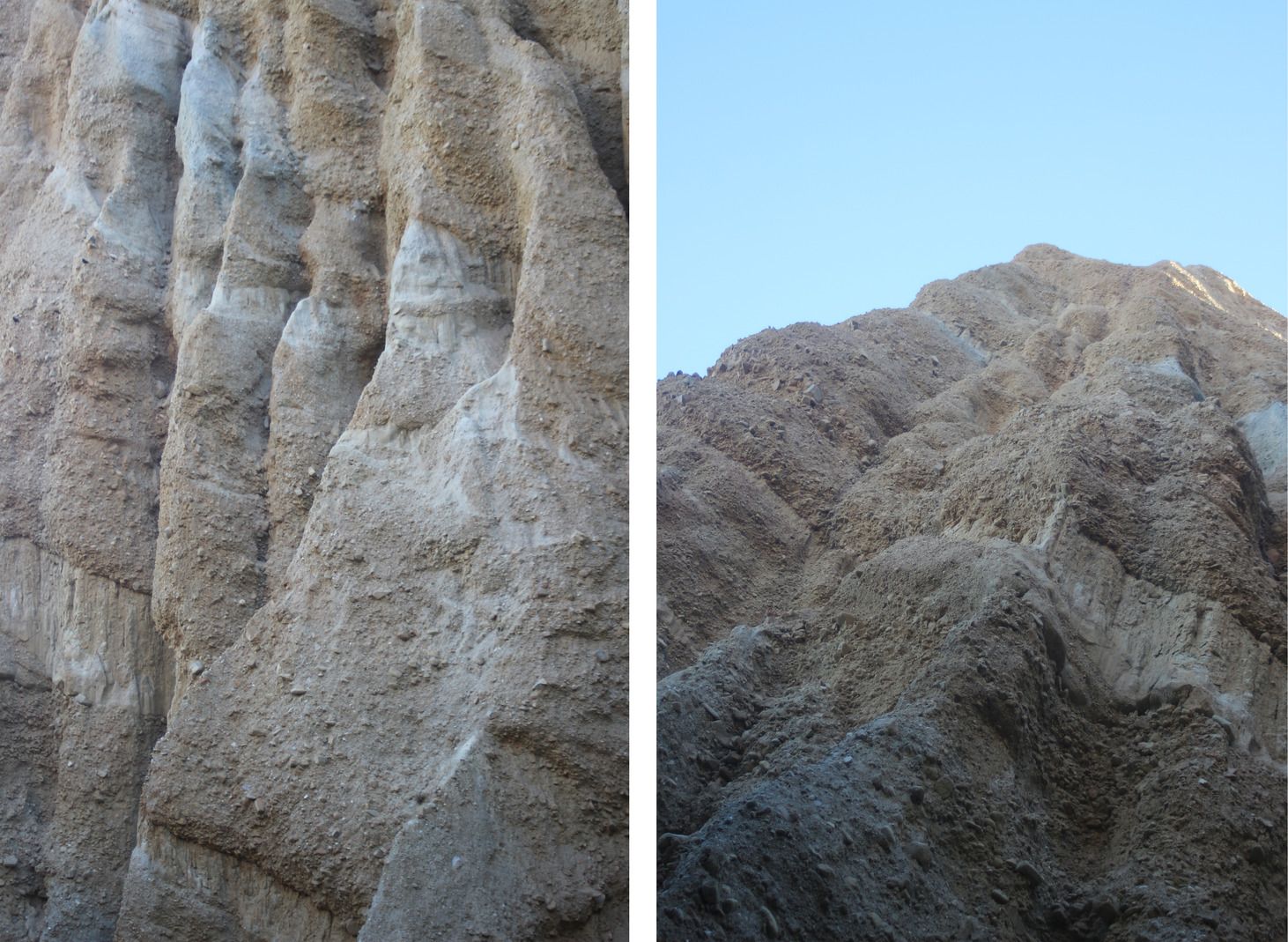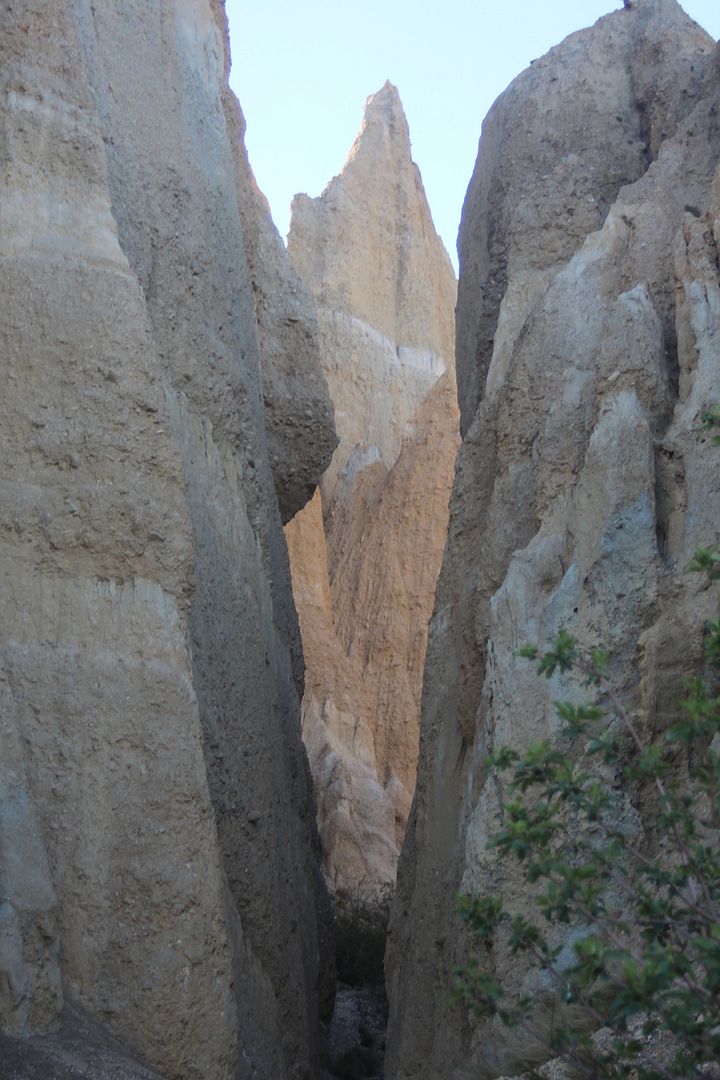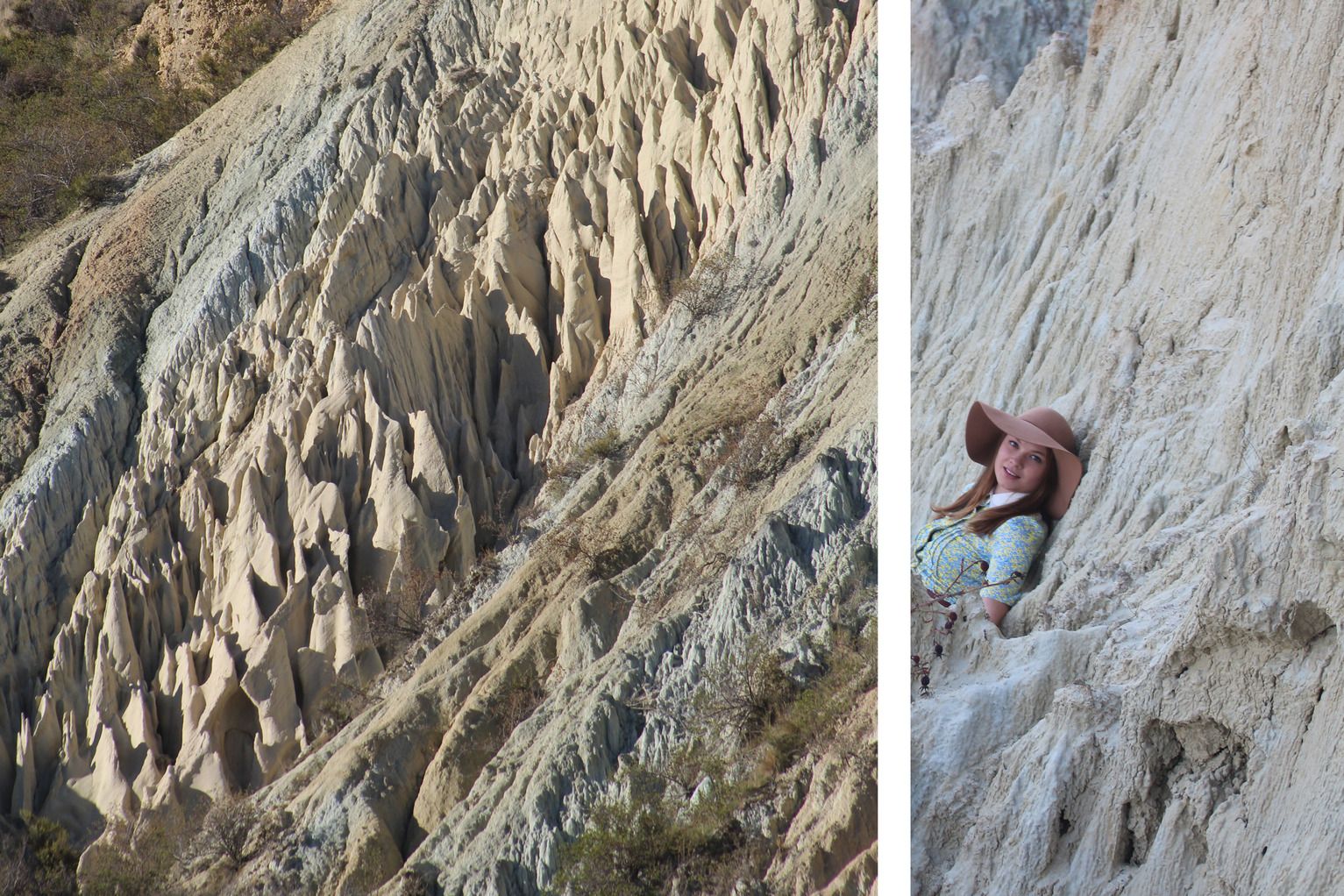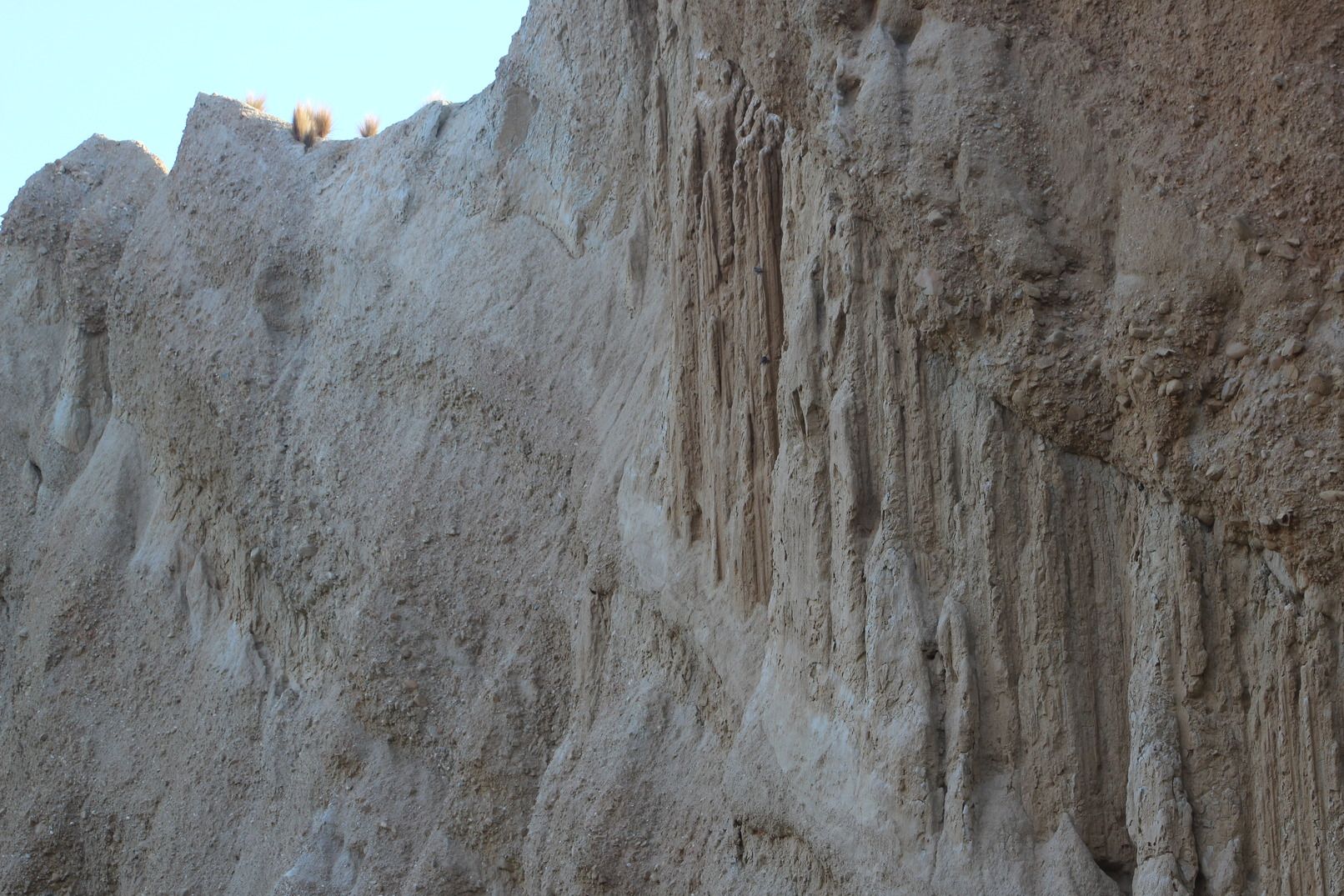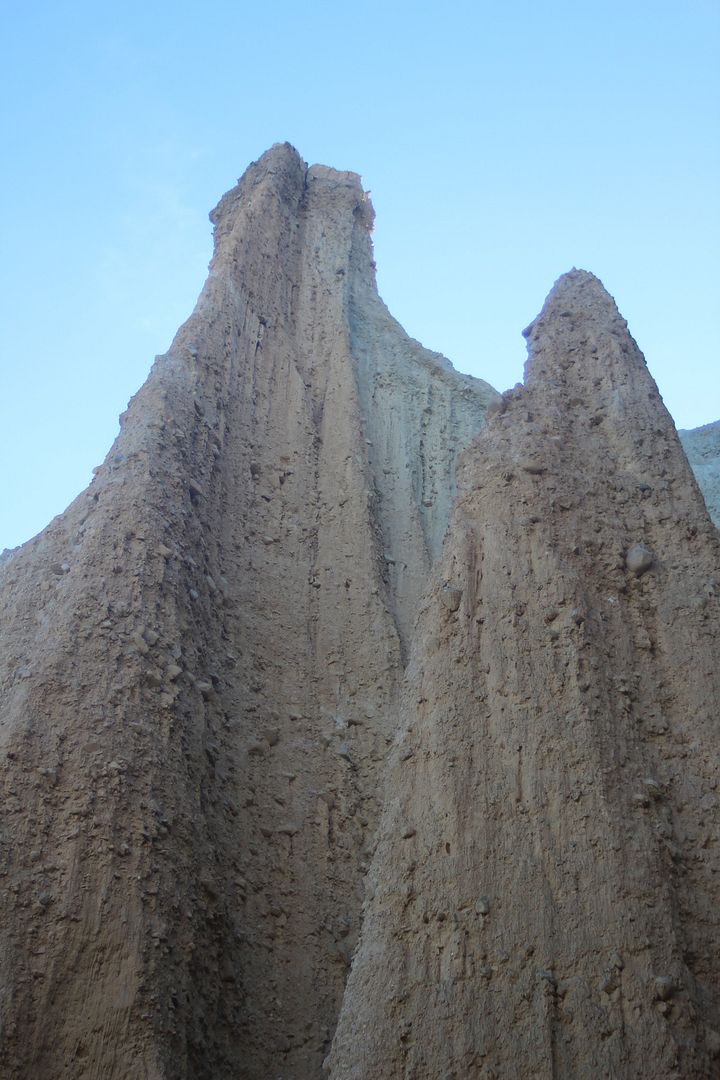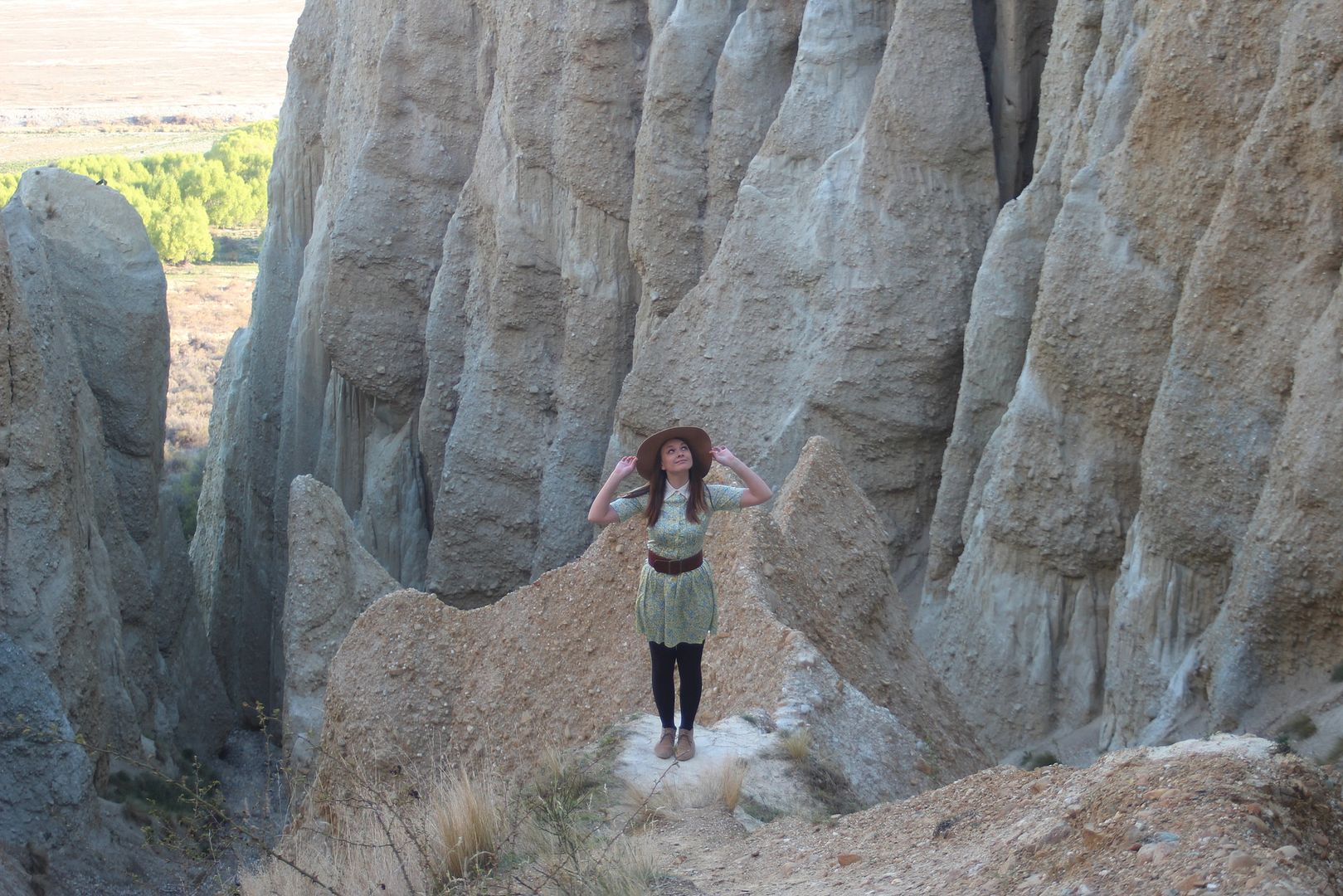 While Andrew and I were away over the past weekend, we went on a bit of an adventure to a place we've never seen anything like before! Clay cliff faces carved into giant stallegmite formations over millions of years of glacial river currents and erosion. We were actually able to climb right up into the depths of the clay cliffs. The big pinnacles and crumbling walls towering above us looked like the arches and columns of an ancient cathedral ruin.
Walking around the foot of the cliffs, I felt like I was on the moon! To my excitement as I was creeping between the anthill like formations, the very top of one of the little "anthills" came right off in my hand! Clearly, for me this bought back a flood of childhood memories of watching Wallace and Grommet go to the moon, and picking up chunks of cheese from the moon surface, just like I did...Moon Cheese!!! (Hence my oh-so-excited expression in the last photo!) Poor Andrew had to put up with me for the rest of the time we were there referring to everything as "Moon" plants/ pigeons/ berries/ rocks/ every other noun possible!, but seriously, when else as a fully grown adult am I allowed to pretend I'm bouncing around on the moon!?
Is there anywhere out in nature that you feel like your not even on the face of the earth?