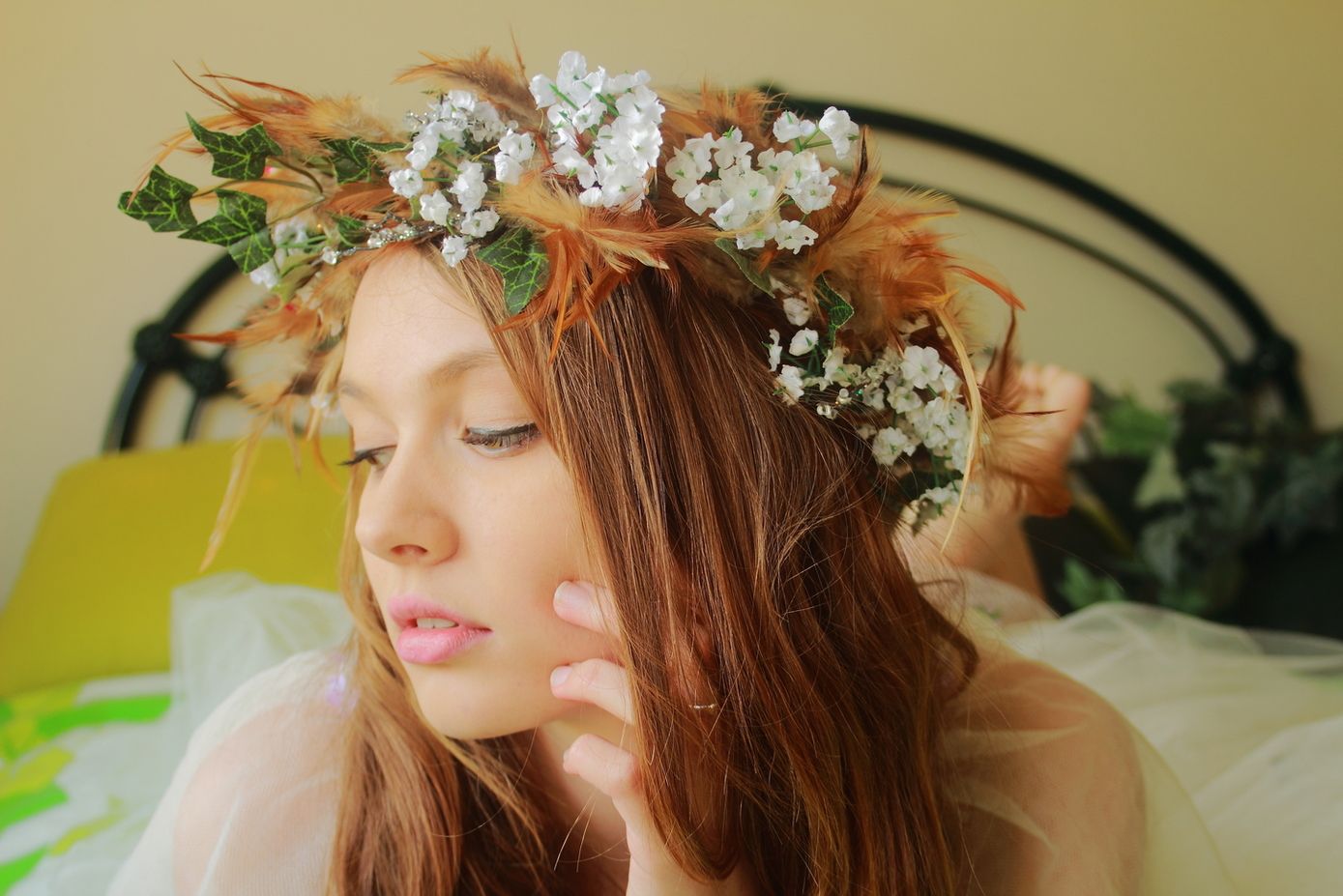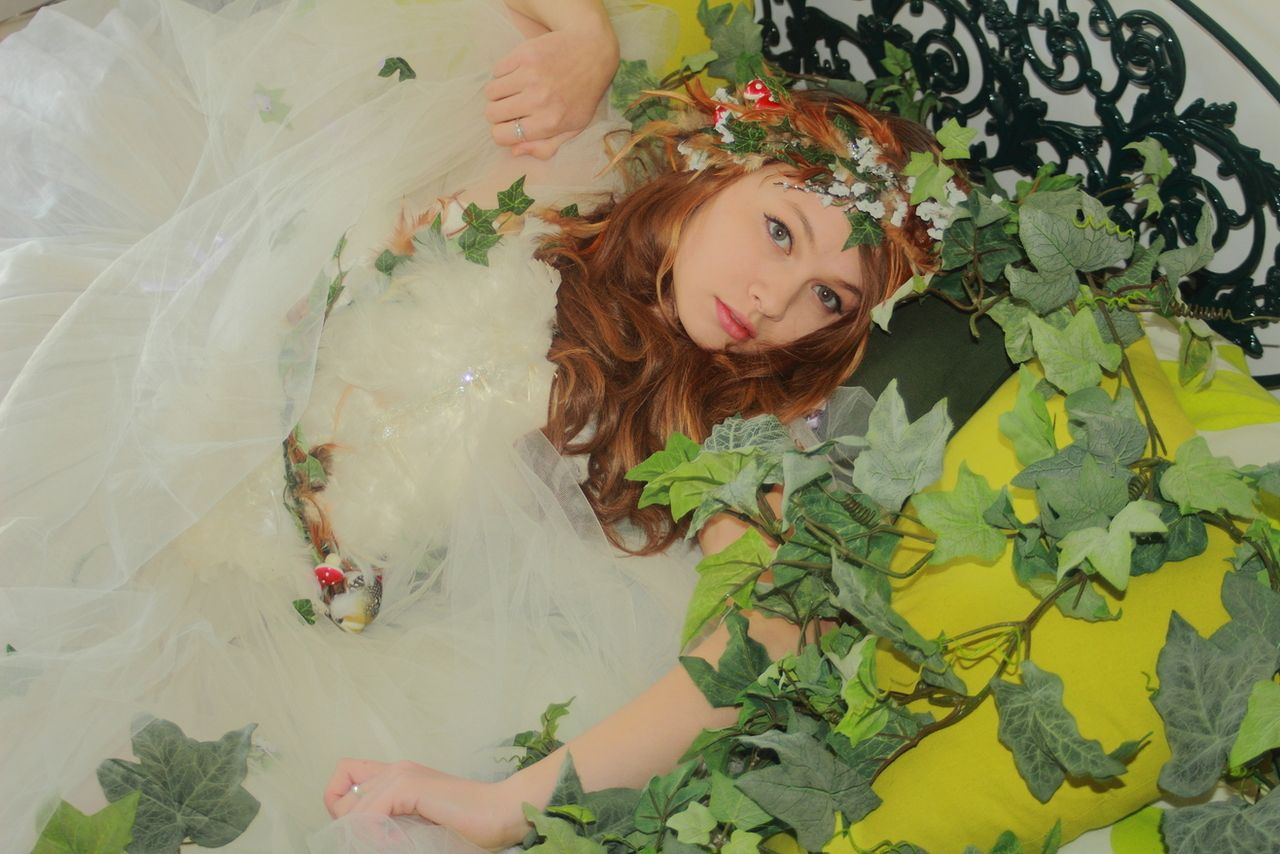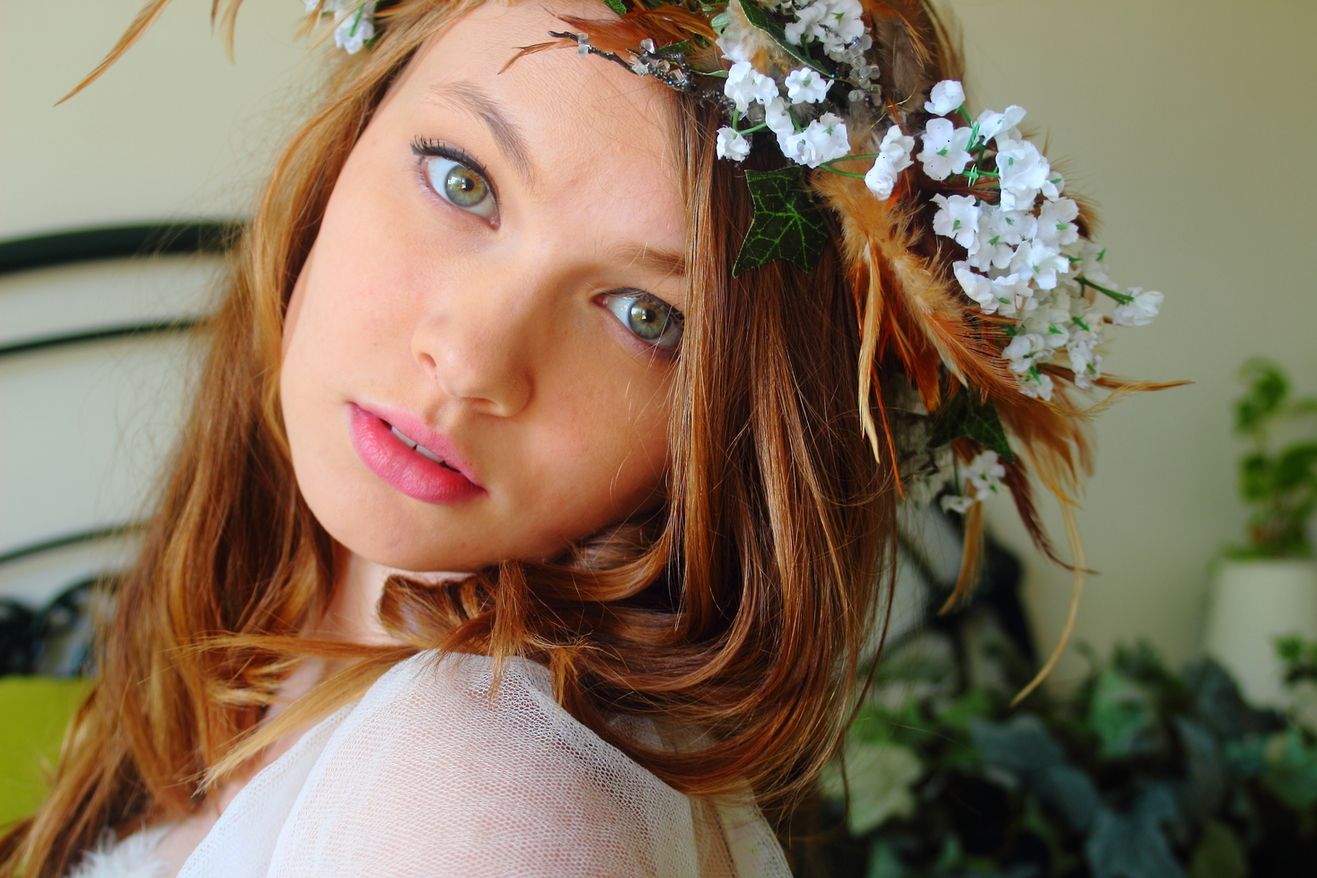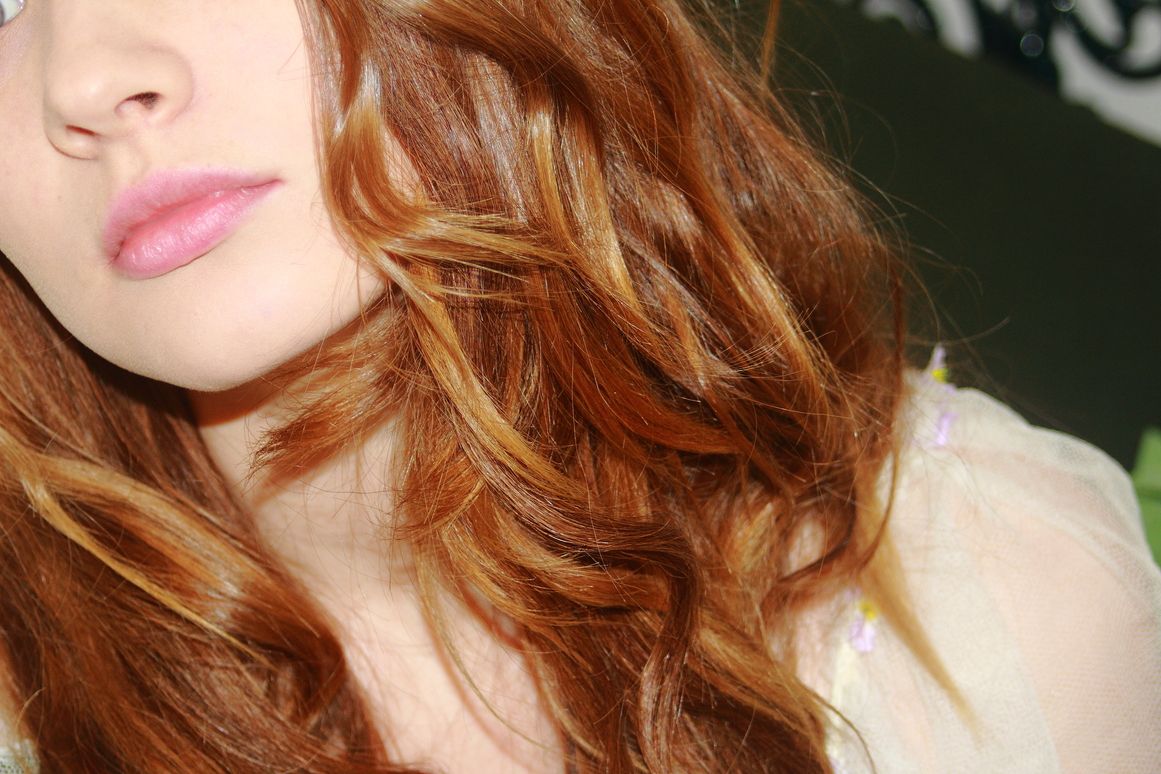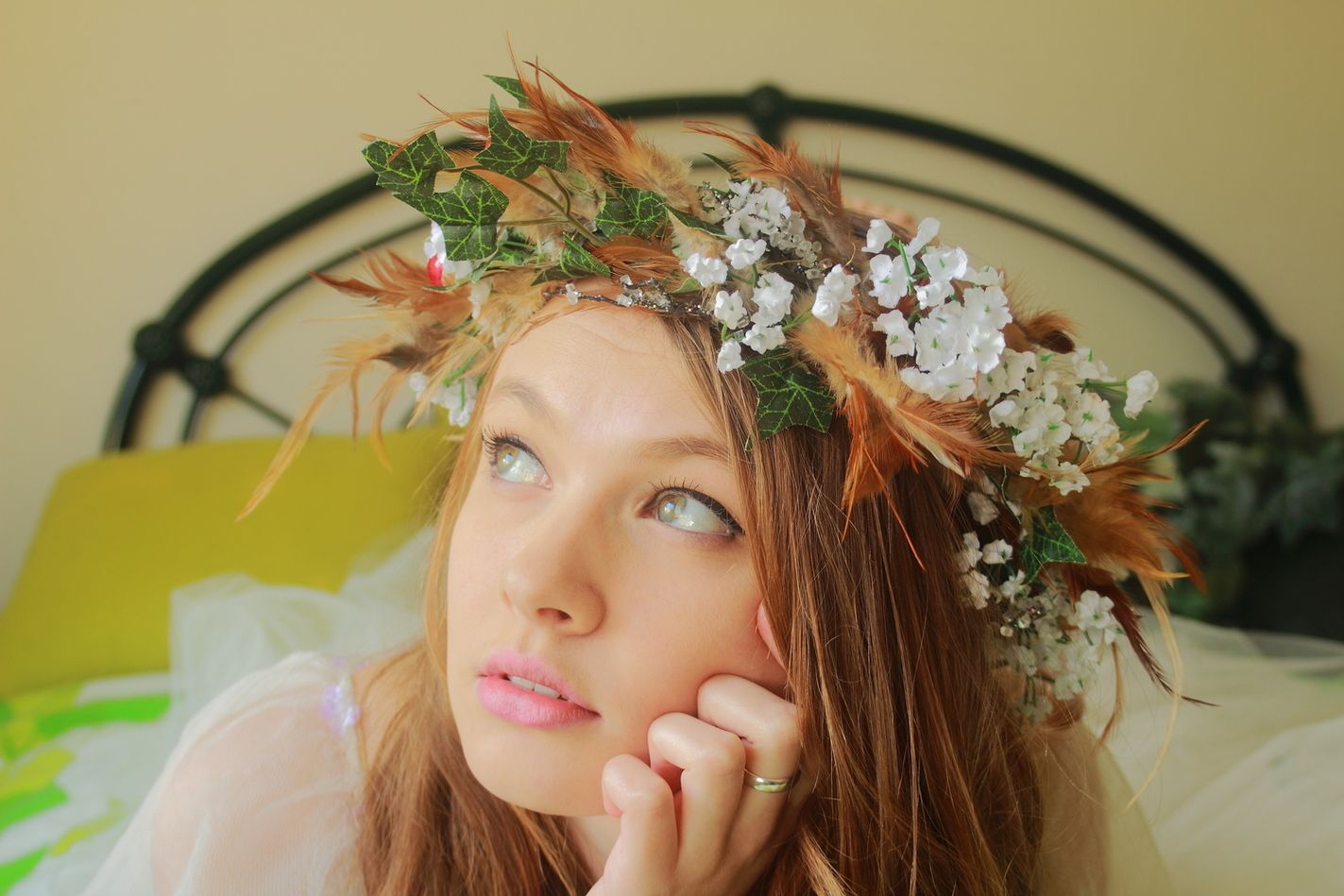 Hello! Welcome to Spoonful of Vintage! I've decided since I've had so much fun reading beautiful blogs all over the web, I'd have a go at making my own!
These were some pictures we took while mucking around with designing the layout of my blog.
The outfit I'm wearing is pretty special to me! I grew up an avid Ballet dancer, and my first dance teacher gave me her old Swan Lake tutu when I was seven years old. She toured around the world in a Ballet company in this tutu probably in the 1940's. It's in incredible condition. It's one of the old style, flowing tutus that cuts just below the knee, the bustier is covered in little white down feathers, and the sleeves drape over my shoulders in soft tulle
The fairy wreath is extra special to me too! My Mother made it for me for my 21st birthday from scratch. When I was a dancer, mum used to make all of the beautiful floraly headpieces for everyone in my dance school...So it was exciting when she made one for me as a "grown up" (which I will never be...I'm a little bit like Peter Pan in that sense).
And Finally, The tutu and wreath are significant to me because I wore the for my 21st birthday last year when I had an enchanted woodland party! So all and all, I though this would make for a pretty good first ever blog post!
Keep an eye out for a post with some decent full length pictures of the tutu in the near future!
I'd love to know what you think of the blog layout I finally settled on, let me know what you think!