Looking for a snack that is healthy, high in protein, will keep you full, is great for vegetarians, and is under 100 calories?...Oh, did I mention it actually TASTES GOOD?!...well look no further!
Steamed Edamame and Miso soup: (time 5 min)
Steamed edamame beans.
Ingredients:
Edamame beans- 1/2 cup
Water- 2-3 TBSP
Soy sauce- 1 tsp
Sesame seeds- 1 tsp
Method:
1. Place edamame beans in a microwave safe bowl, cover with 2-3 TBSP water, and microwave for 3-4 minutes, adjust depending on the power of your microwave.
2. Drain and cover in soy sauce and sesame seeds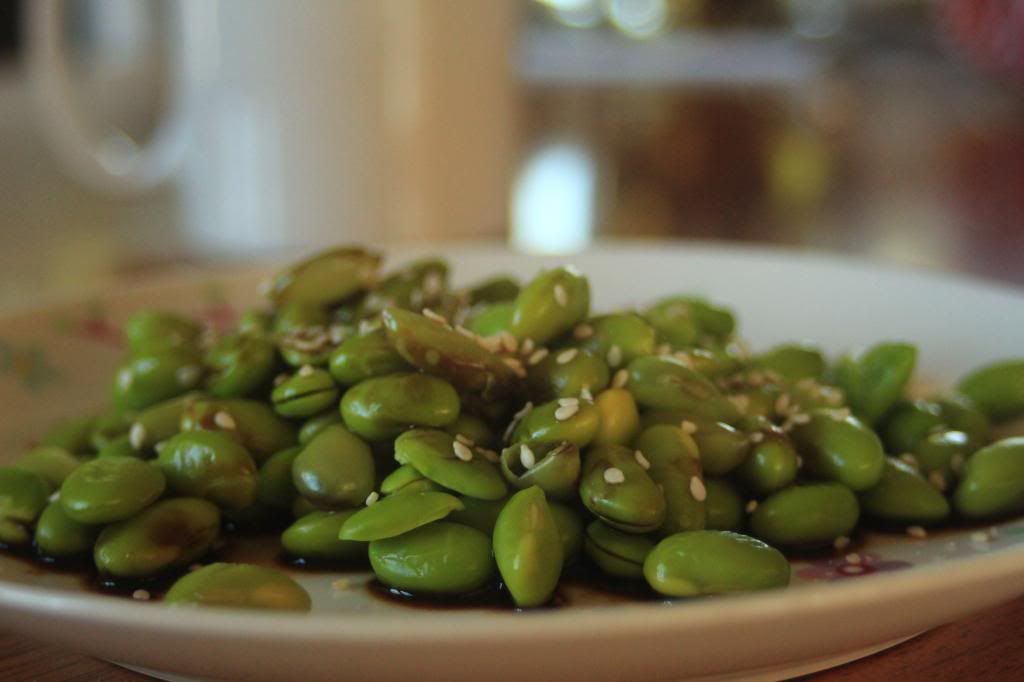 Miso soup.
Ingredients:
Miso soup- 1 packet
Silken tofu- 1 TBSP, cubed (not cooked, just straight from the container)
Spring onion- 1/2 a stalk, chopped, depending on taste
Method:
1.Pop the miso in a mug, boil the jug, pour the boiled water into the mug, stirr.
2.Add the cubed silken tofu and chopped spring onion. easy peasy!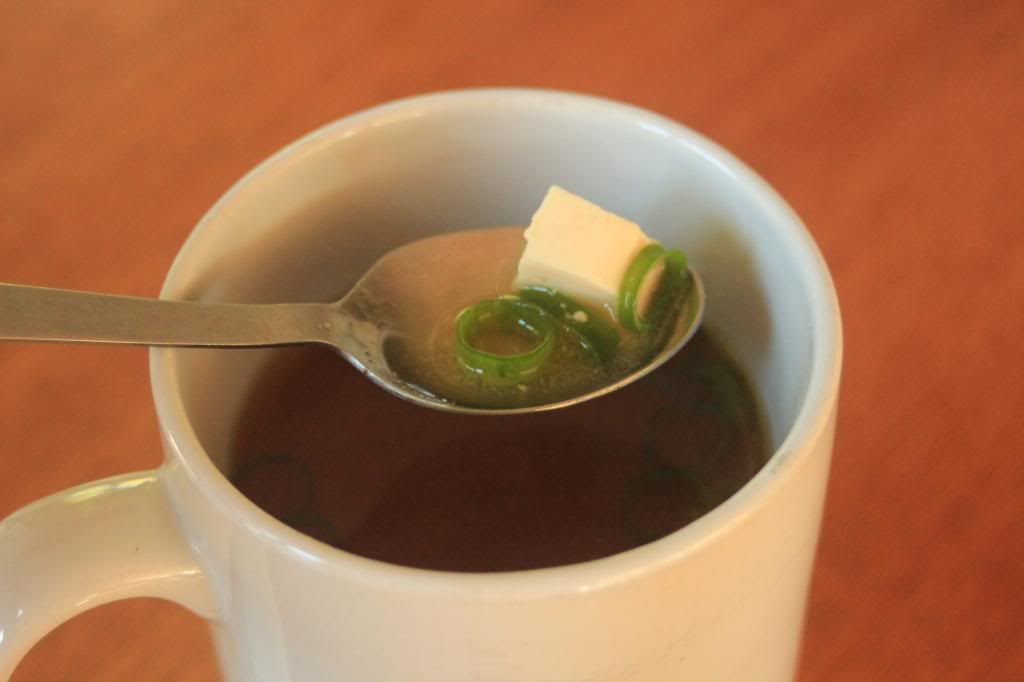 half a cup of steamed edamame contains
90 calories
, and
10 grams of protein
, which is pretty high for the little amount of fat and calories, and that even makes up over
10% of your protein needs for the day!
A cup of miso with cubed tofu contains 12 calories...without the tofu, only 2 calories.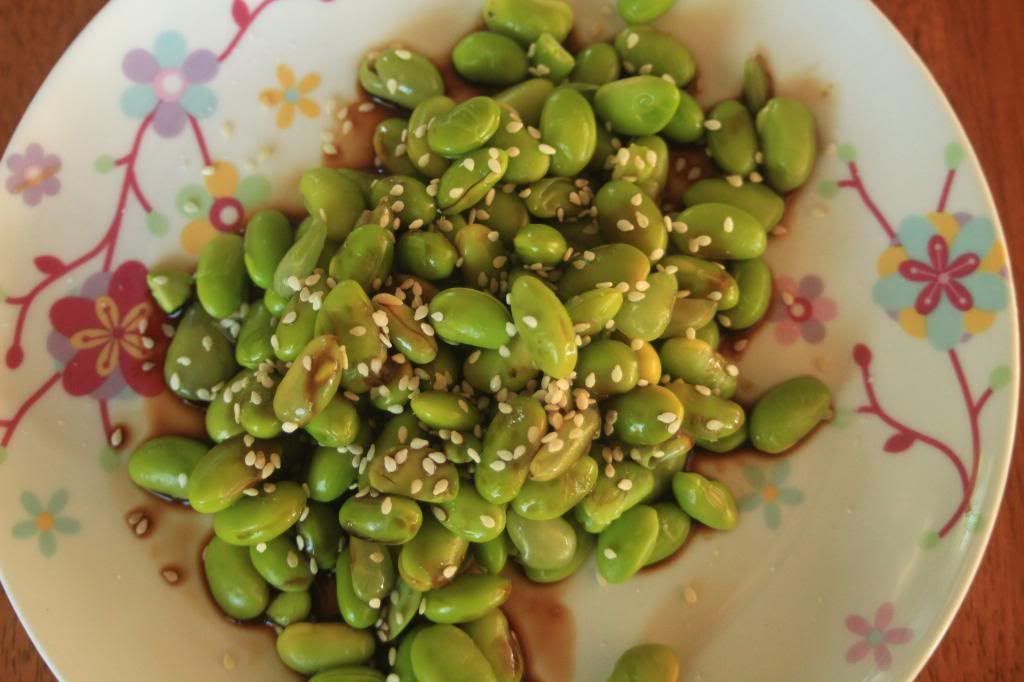 If you haven't eaten edamame before, they're actually really tasty! a savoury slightly nutty taste, which takes on any flavour of seasoning you put on them.
Edamame beans are the highest protein source in the plant world. Protein is something us vegetarians can be a bit slack on, but its so important for building muscle, burning fat keeping blood and bones healthy... and not to mention growing long beautiful locks of hair and strong nails! Protein is also really helpful in keeping you fuller for longer, which is great when your trying to loose weight or maintain your figure. If you haven't tried edamame, take the plunge! it'll only set you back a couple of dollars. I'm pretty strict when it comes to my snacking habits...it has to be healthy, but more importantly it has to TASTE GOOD!