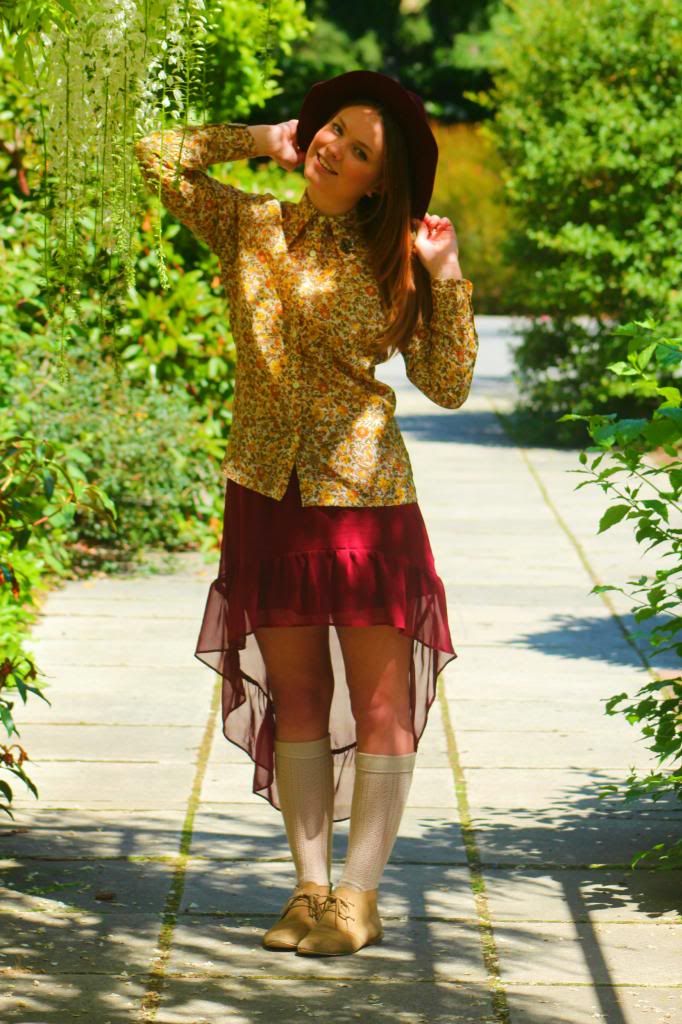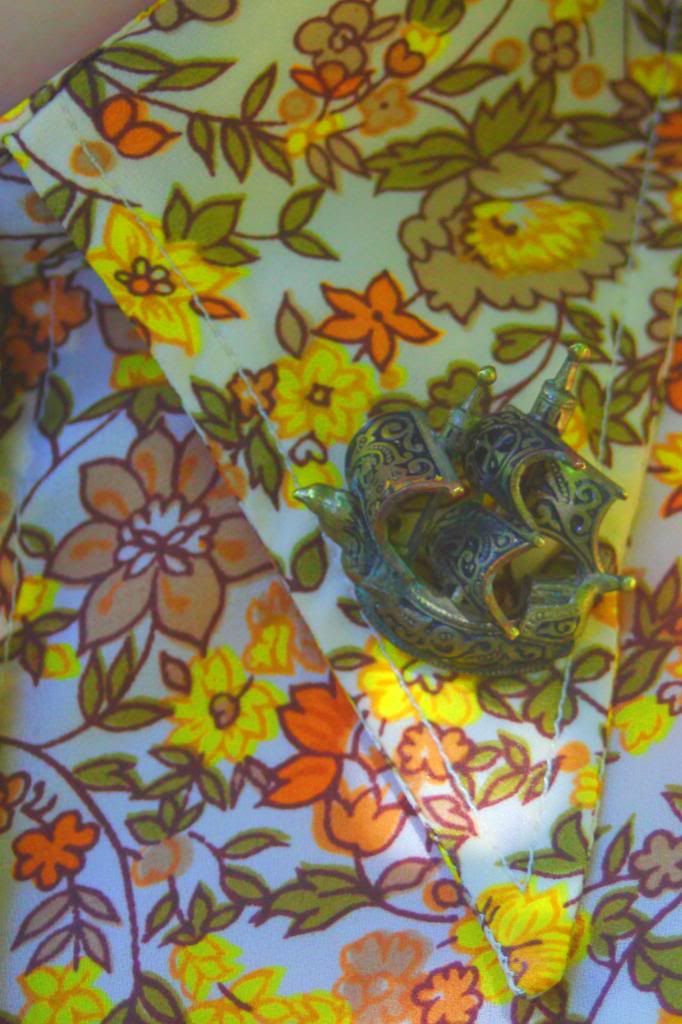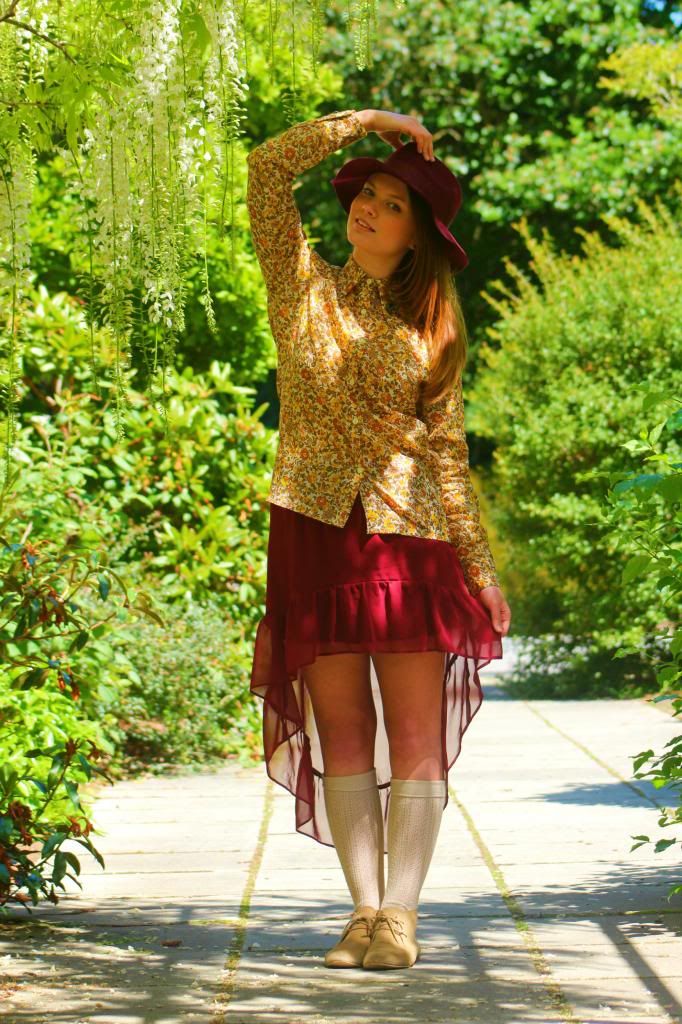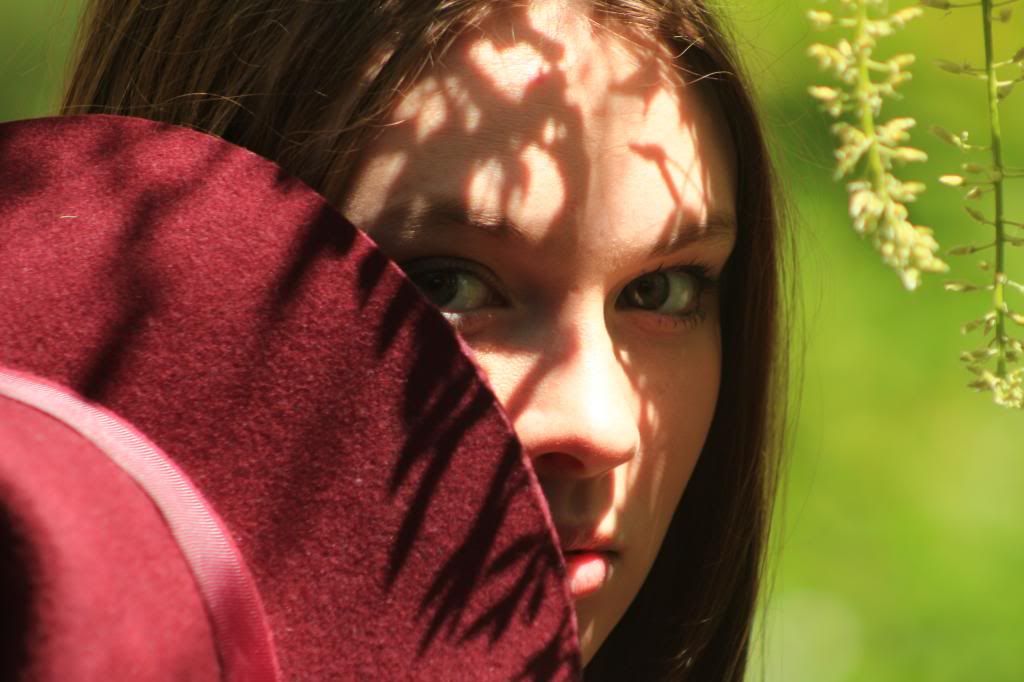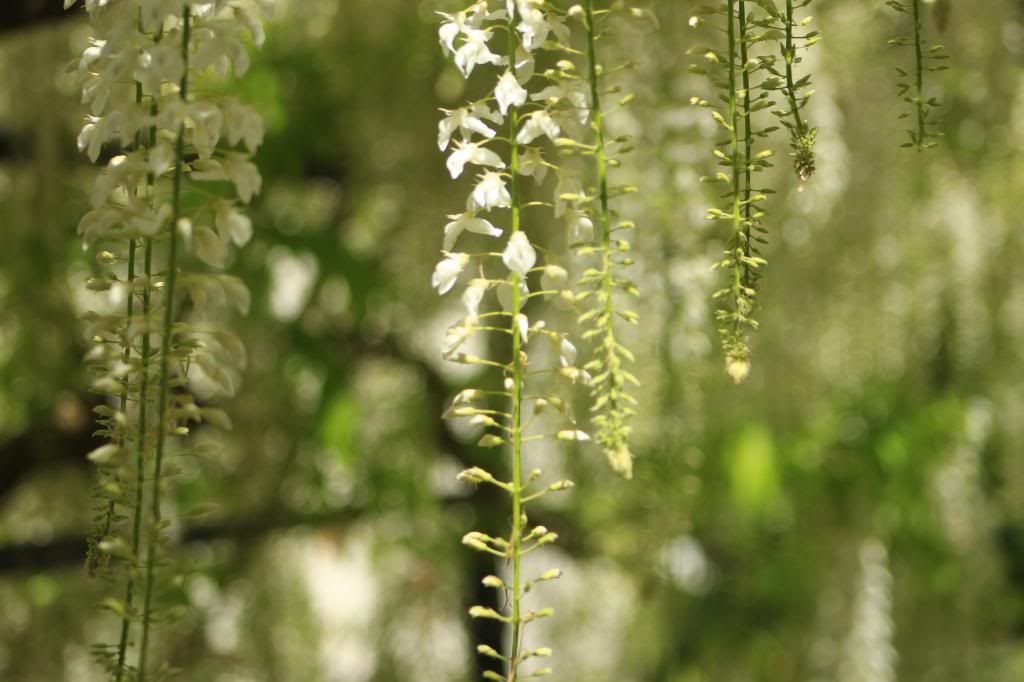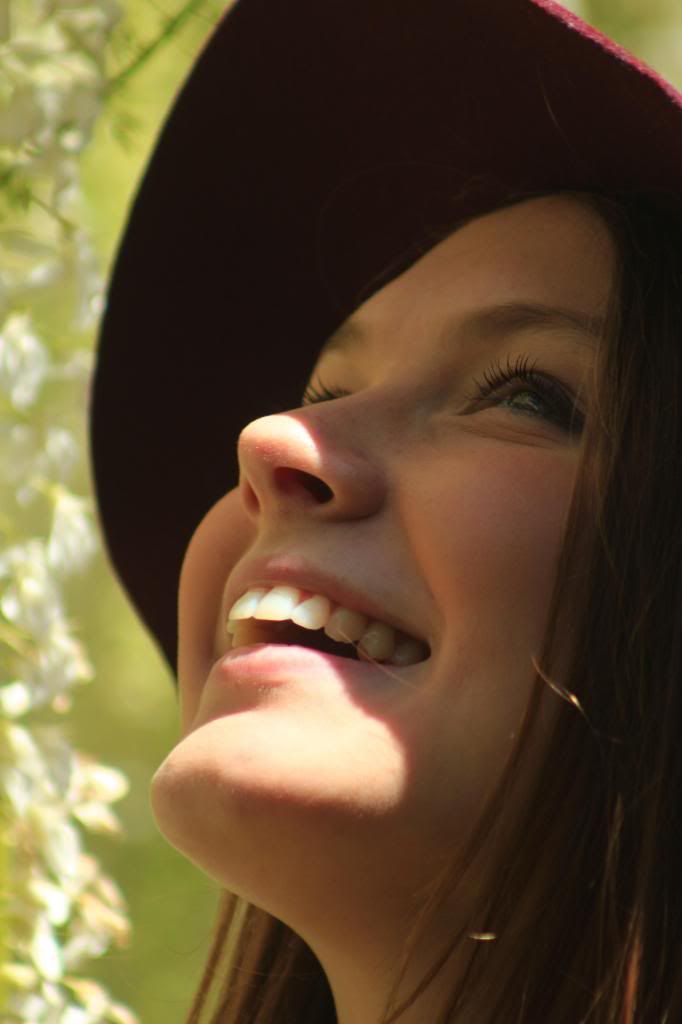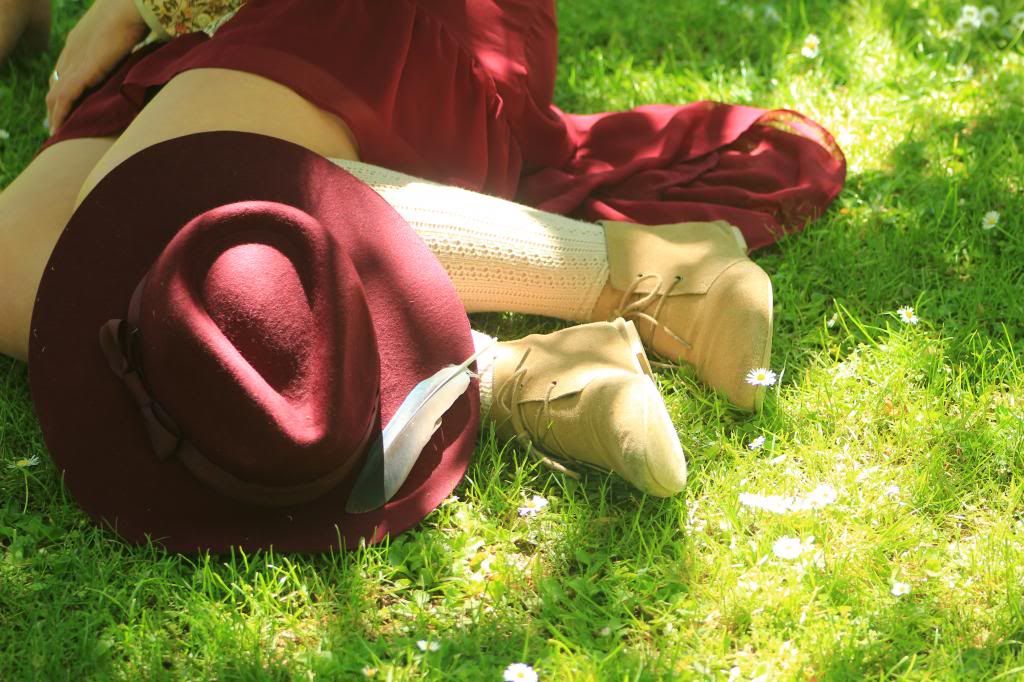 shirt-vintage, hat-
similar
(originally Warehouse), skirt-
similar
(originally Supre), shoes-
Tatty's
, socks-
similar
(originally Dotti), brooch- handed down from
Grandma
...Actually, my Great Grandmother!
So I've finally gotten around to doing my first outfit post, Yay! To be honest I was quietly freaking out about it and put it off for ages, mostly because my darling photographer (aka Andrew) has been living at the library and didn't finish his exams until today.We celebrated with a little picnic in the sunshine! We quickly learn't that mid day sun isn't exactly great for taking pictures (duh, just wasn't even thinking!) But I'm pretty happy with how they turned out, given this is Andrew's first time shooting my outfits for me...He's such a good boyfriend! :)
This is one of my FAVOURITE shirts, which I always get complemented on by older ladies, who tell me they had shirts in exactly the same patterns in the 1960's and 1970's, cool huh!
The wide brimmed burgundy fedora hat was actually a steal at $2.80 I found at the Warehouse last week!, it's always great keeping your eyes peeled at places you don't usually go hunting for clothes.
This is one of my favourite brooches because it belonged to my Grandma...Actually Mum told me after I published this post that it was my Great Grandma's! which makes it even more special!(Yes Mum, promise I wont loose it!) It has the most pretty, intricate, swirly details on it. I thought I'd be a bit different and pin it to my collar! What do you think?