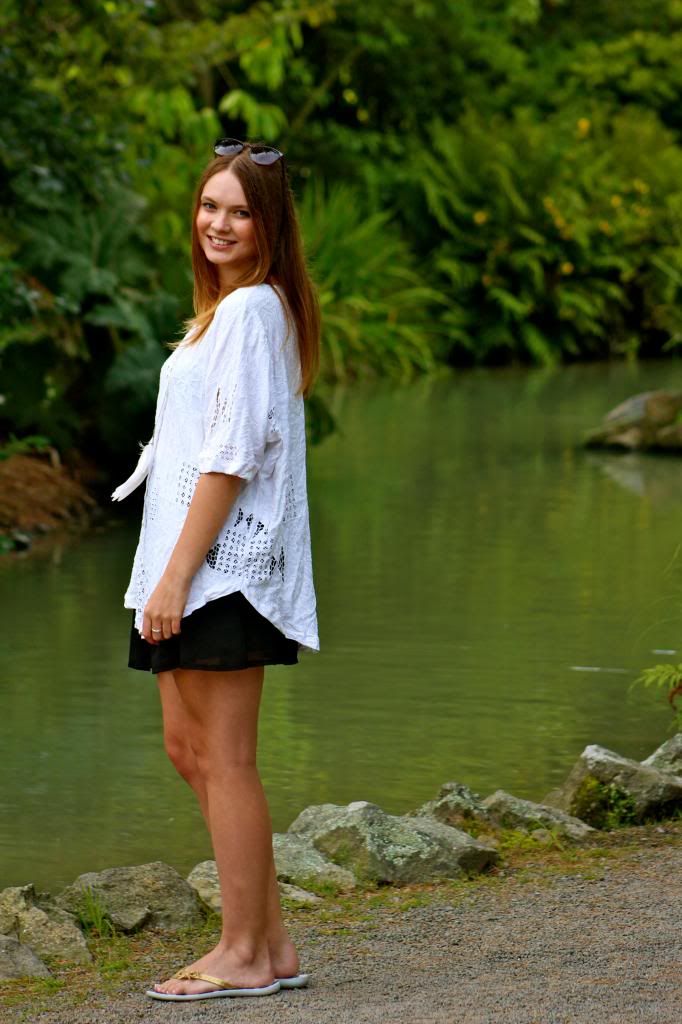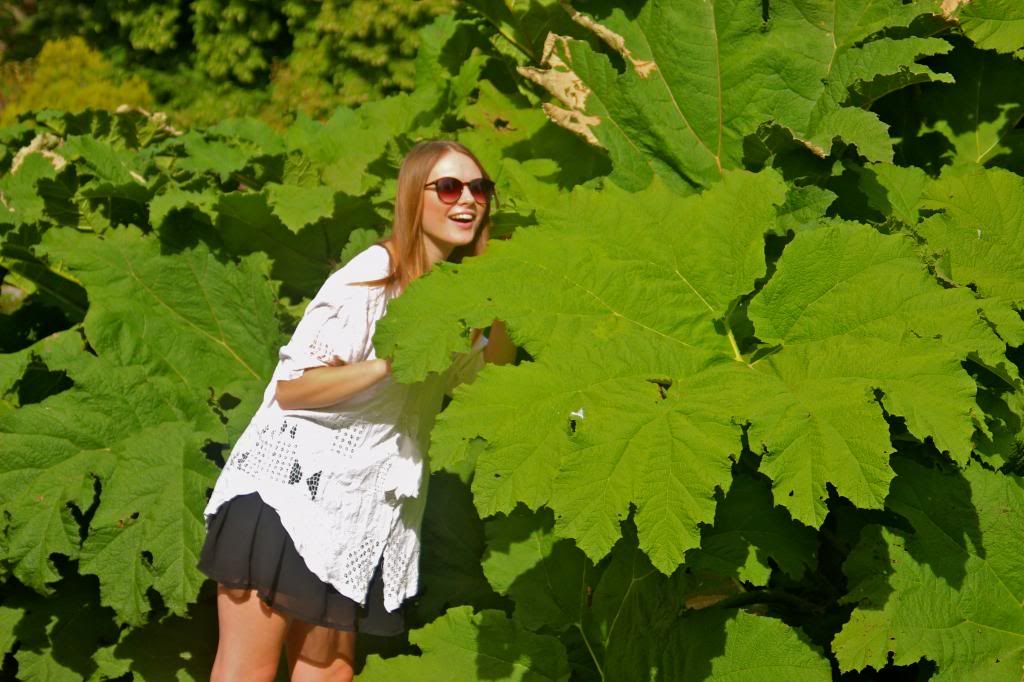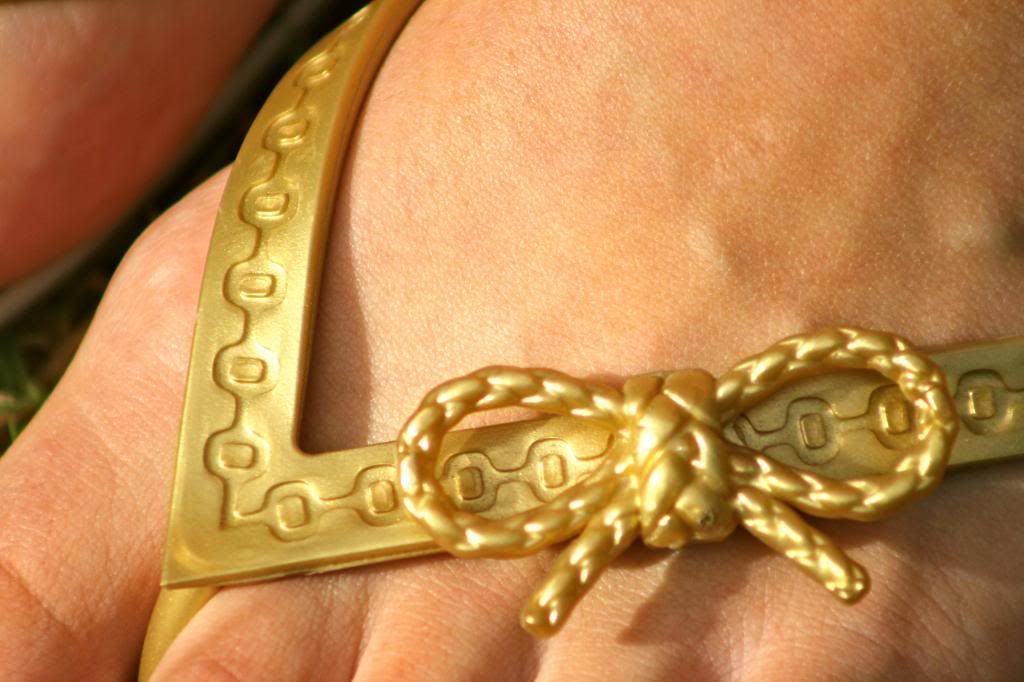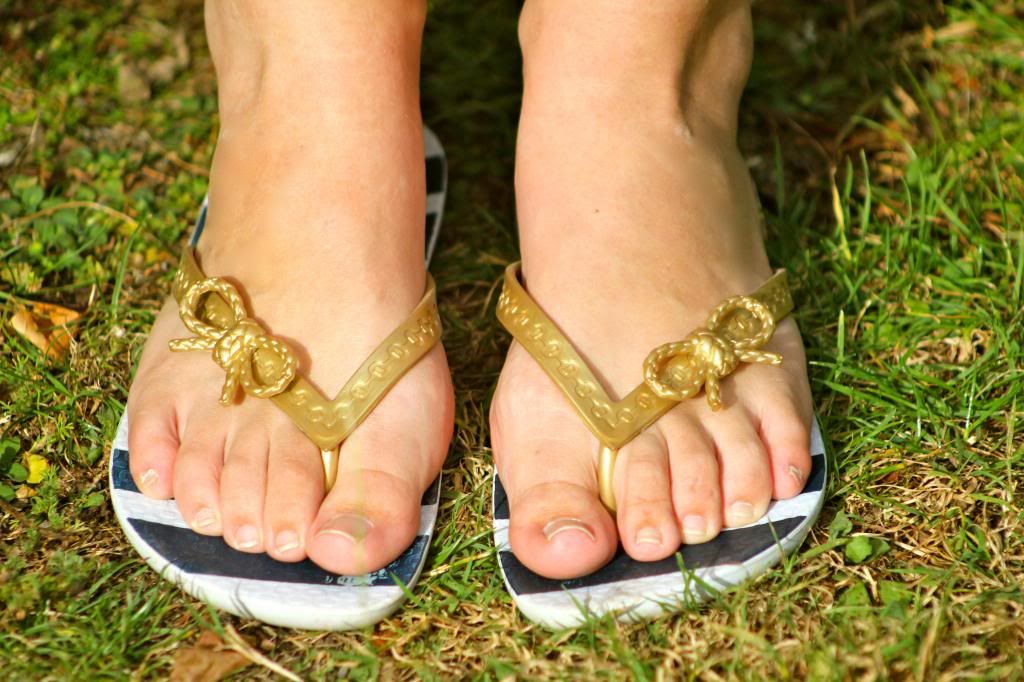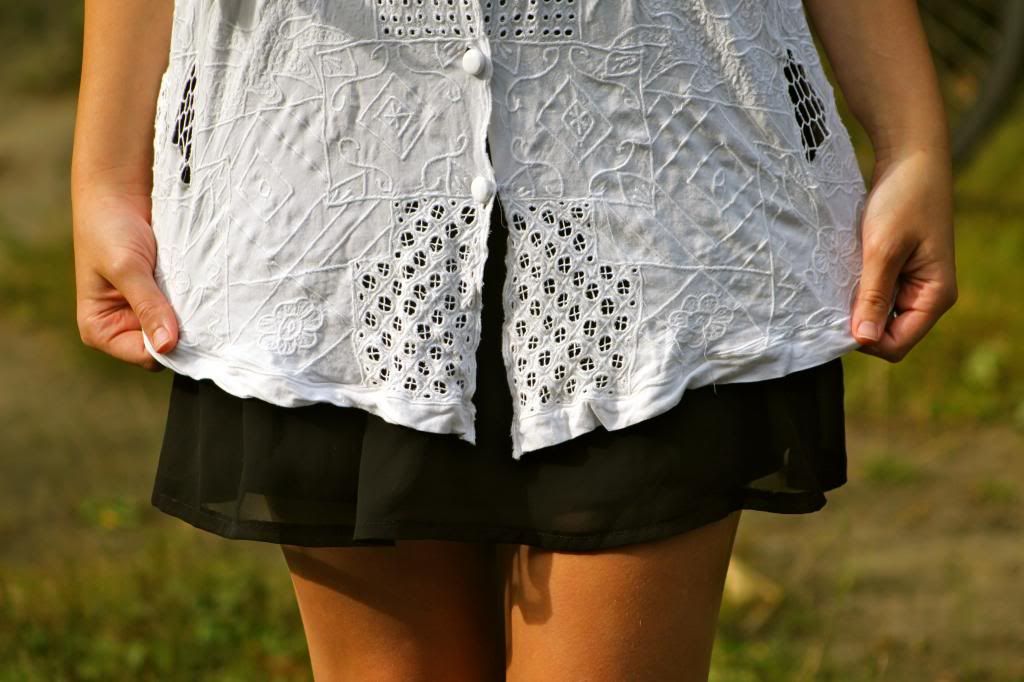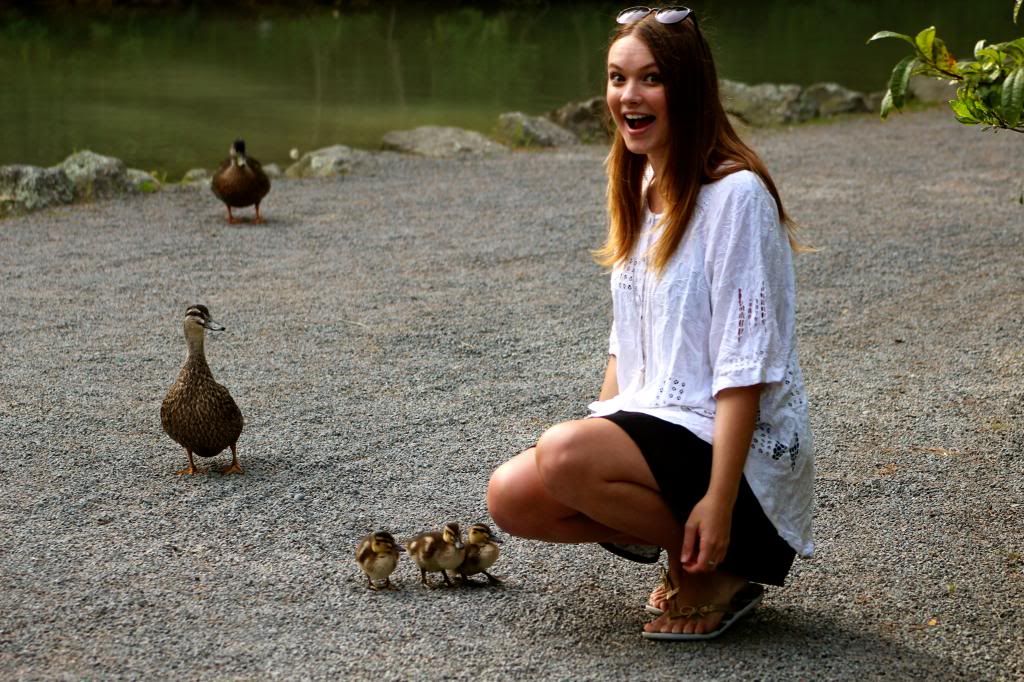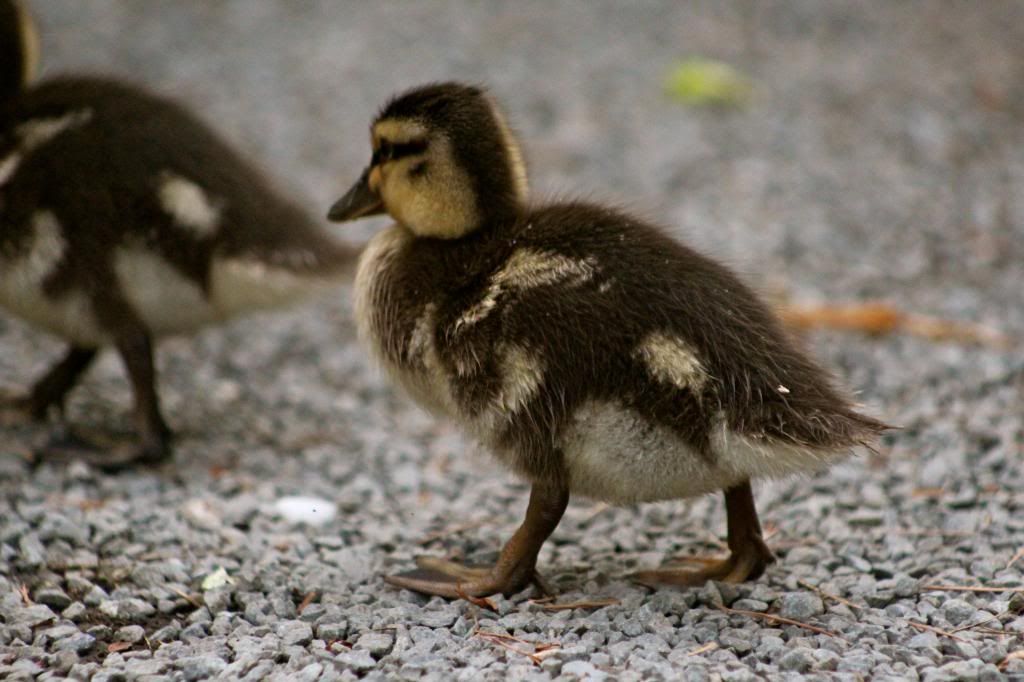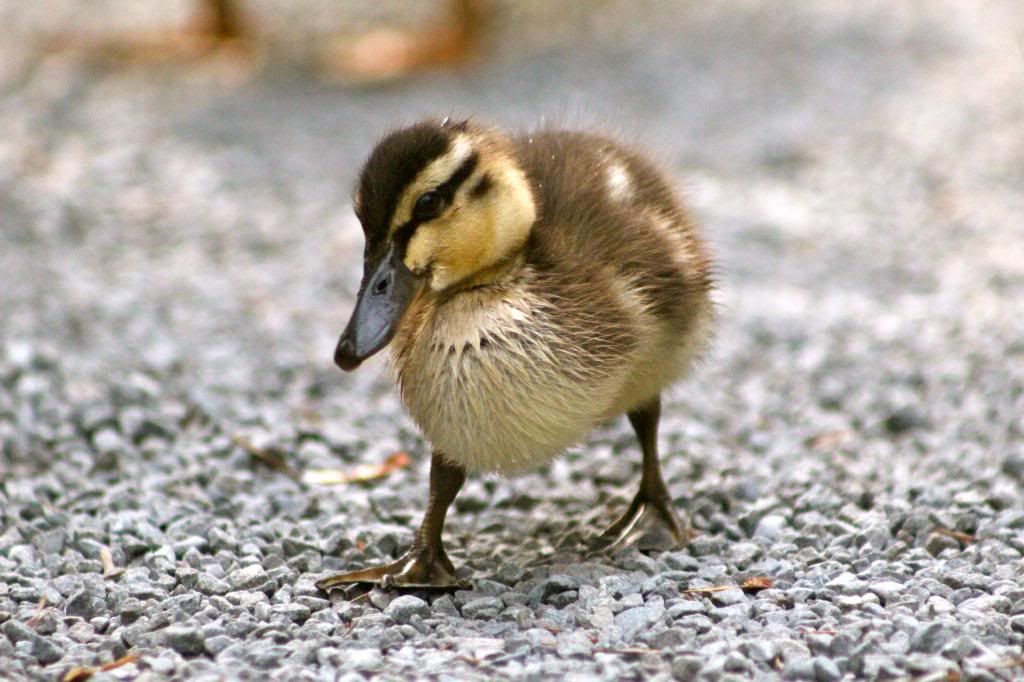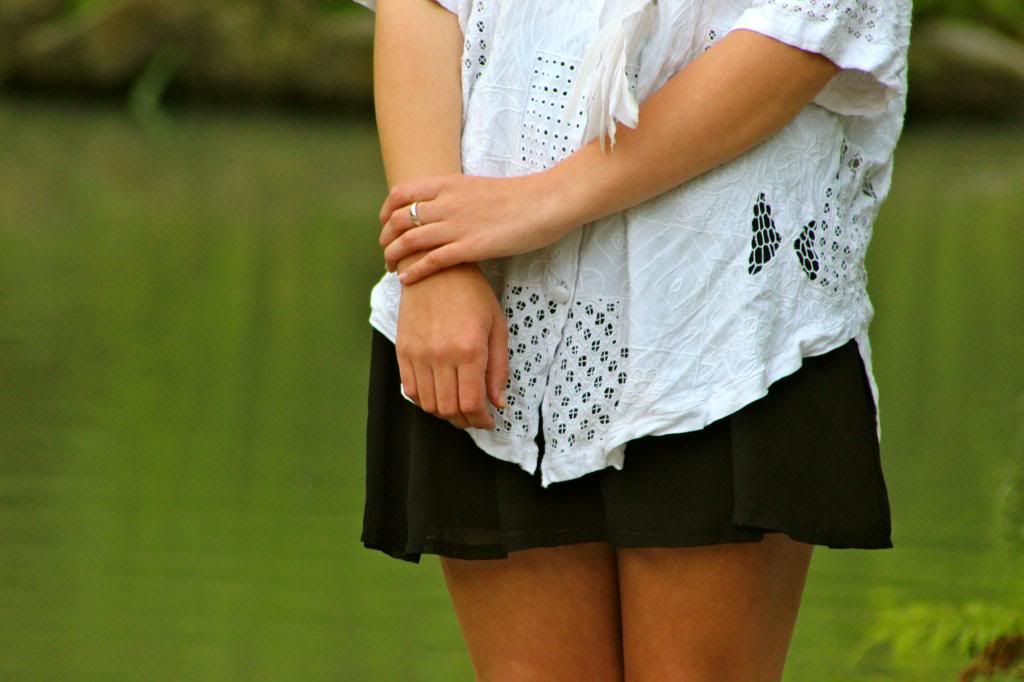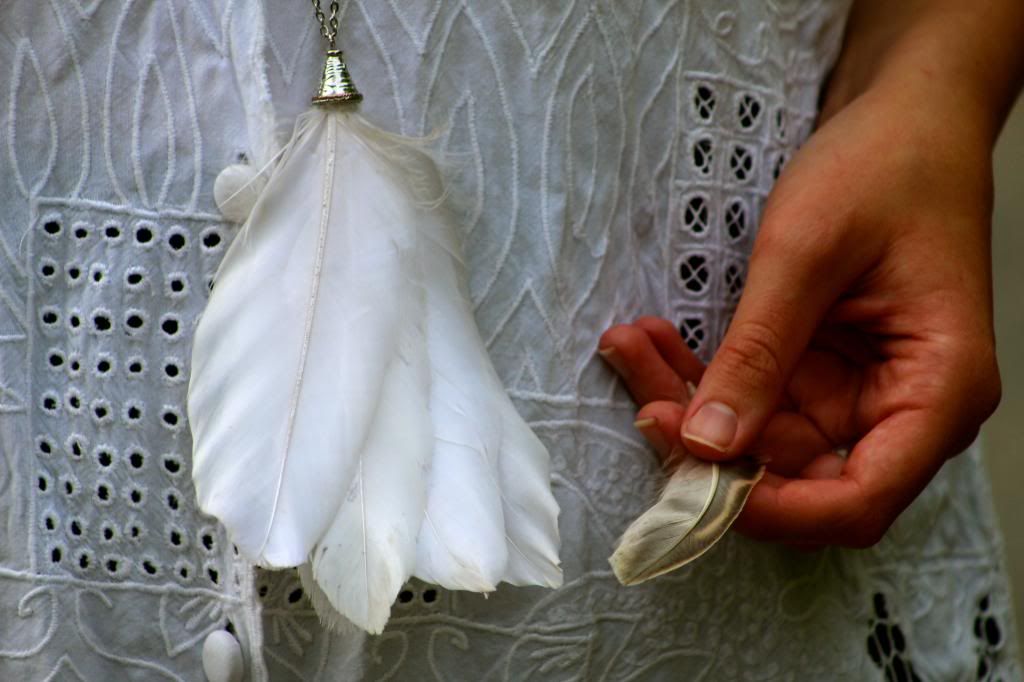 Yesterday afternoon, It was so hot that we decided to spend a leisurely few hours cruising around the botanical gardens on our bicycles (More to come!). Since it was such a lazy day, I decided to keep my outfit casual. Every time I go home to my parents house, I raid my Mum's wardrobe and find all sorts of vintage goodies from the 70's and 80's...this shirt being one of them! I love the embroidered and hole punched detail, and the fact that it fits me so loosely, It's just so comfortable!
I'm also usually not one for jandals (or as most of you in other parts of the world call them "flip flops") But they are definitely an essential to the kiwi summer wardrobe, and with such a casual afternoon they were perfect! And of course me being me, everything has to have a bow on it...to doll it up that teeny bit more!
To our surprise as we were leaving, a band of 3 little ducklings, mama and papa duck waddled out of the pond! They were so friendly and came up to inspect us. Ducklings towards the end of summer is strange here indeed!
I shall leave you with their fluffy cuteness and hope you are having a wonderful start to your weeks!