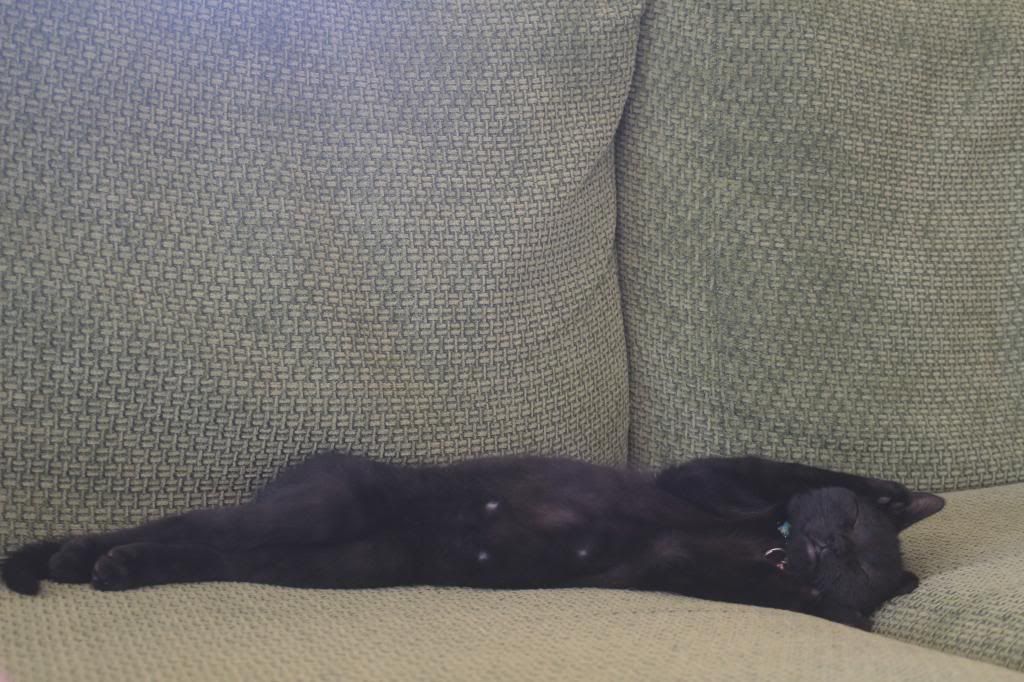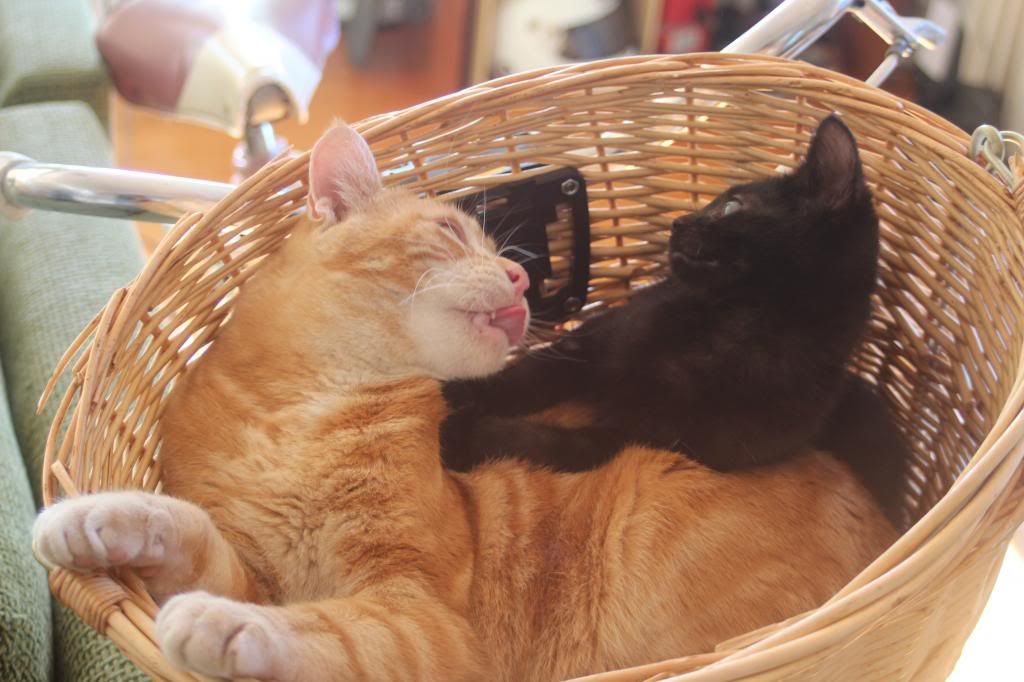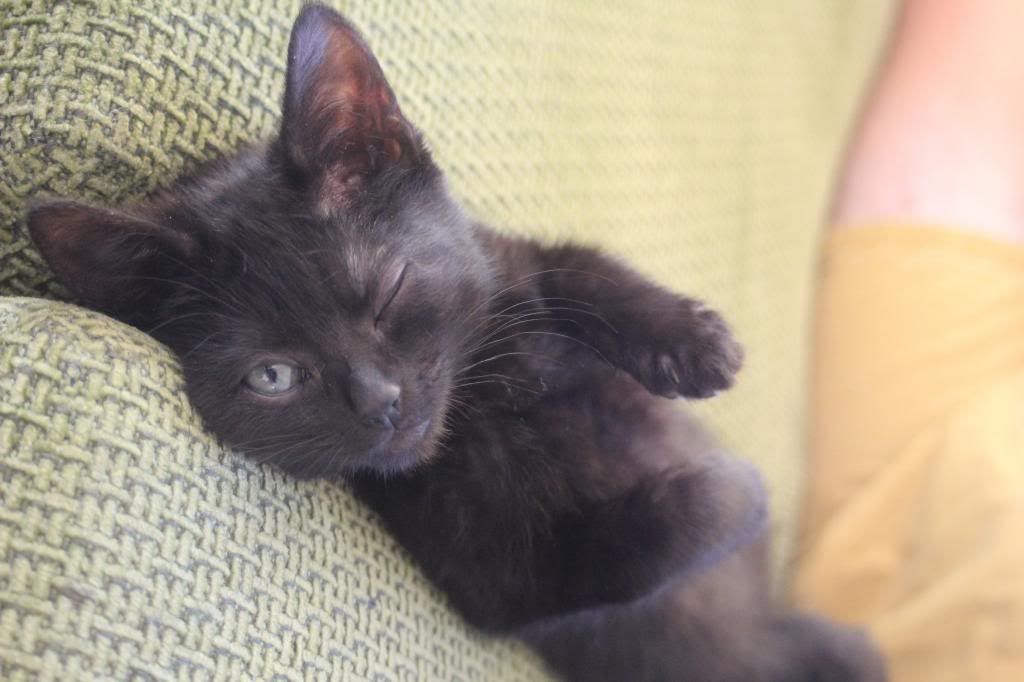 As some of you may know, I foster kittens for
Cat Rescue Christchurch
. They are an amazing organisation who run solely on donations and volunteers, doing so much good for felines all around Canterbury! My role (among many other fosterers) is to look after the wee fellas or lassies, socialise them, vet appointments, look after any health issues they have, and get them ready to go to their forever home! This is Donnie, who we fostered for about 2 months, In which time we grew very attached to him! He is such a quirky little guy who races around, plays fetch and gives the
best
kitty cat cuddles! As you can see, he is quite the lounger, and loved snuggling up with George in my bicycle basket! Today I was so excited to hand him over to his new family who had lots of kids to play with, and countryside to roam around in when he's big enough to go outside. I must say it was hard saying goodbye to him because he became such a part of our house! But he's going to have a wonderful life in his new forever home :)
If you've ever considered fostering animals, I absolutely recommend it! I'm a real believer in volunteer work, I think if we all helped out just a little bit in our world, it would be a batter place (Ok I will stop getting all Miss World on you now!). Even if its for an hour so a week if that's all you can spare, in whatever you can do, it all adds up! I've found fostering so rewarding, it's such a great feeling knowing you've helped to save a little life each time you wave goodbye to a kitten going home with their new family!
So if you are Christchurch folk after a new feline friend in your life, someone looking to donate to a charity (Every little bit counts!), or wanting to volunteer (In all sorts of roles), head over to Cat Rescue's
trademe
,
facebook
or
twitter
and have a look around....And sweet kitty dreams to you all!